Choosing the right college is one of the most important decisions of your life, and Chattanooga State is proud to be considered among your choices. We offer our students a wide range of programs, more than 50 student organizations, numerous athletic events, and an attractive campus.
Our Recruiters provide information you may need to better understand services and opportunities provided by our college. Their primary purpose is to assist prospective students with the admissions process and answer any questions you may have about scholarships and scholarship deadlines, programs of study, and extracurricular activities. Our recruiters provide educational presentations at various events throughout the Chattanooga region including, but not limited to, high school visits, expos, exhibits, and community functions. High school visits include: cafeteria set-ups, classroom visits, assembly presentations and one-on-one meetings with students as requested. The recruiters are in Hamilton County schools and surrounding counties at least two times each month.
Recruitment Team
Brad Carlyle
Recruiting Specialist
423/697-3165
Brad visits the following high schools:

Bledsoe County HS • Central HS • Dade County HS • East Hamilton HS • Gordon Lee HS • Grace Academy • Grundy County HS • Hamilton County Adult HS • Marion County HS • Notre Dame HS • Ooltewah HS • Rhea County HS • Richard Hardy HS • Sale Creek HS • Sequatchie County HS • Sequoyah HS • Soddy Daisy HS • South Pittsburgh HS • Whitwell HS • Ider HS • North Jackson HS • North Sand Mountain HS • Northwest Whitfield HS
---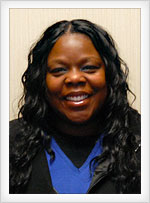 Kisha Caldwell
Director of Orientation & Recruiting
423/697-3250
Kisha visits the following high schools:
Lafayette HS • Lakeview-Fort Oglethorpe HS • Ridgeland HS • Ringgold HS • Heritage HS
---
Blair Ryan
Recruiter
423/697-2500
---
New Student Ambassadors for 2018-19 will be selected and announced soon!