Tennessee College of Applied Technology (TCAT)
78%
Completion
Rate
96%
Job Placement Rate
99%
Licensure Pass Rate
21
1yr Diploma Programs

7
Certificate Programs
53
Full-Time Faculty
10
Part-Time Faculty
News Feed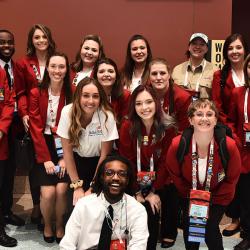 Record-Breaking Number of National Medals Awarded to Chattanooga State TCAT
Chattanooga State's Tennessee College of Applied Technology (TCAT) division was well represented at the SkillsUSA National Leadership and Skills Conference in Louisville, Kentucky. Not only were a record number of medals awarded, but TCAT Chattanooga member Lance Myers was elected as a SkillsUSA...
read more about Record-Breaking Number of National Medals Awarded to Chattanooga State TCAT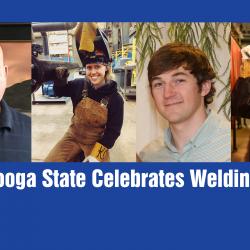 Chattanooga State Celebrates National Welding Month
Whether the inspiration to get into welding came with a short- or a long-range plan, Chattanooga State graduates Ross Purcell, Rebecca Gilliam, Jeff Iley, and Kassey O'Kelley all have one thing in common: welding creates strength and reinforcement of metal, but welding also has built enduring...
read more about Chattanooga State Celebrates National Welding Month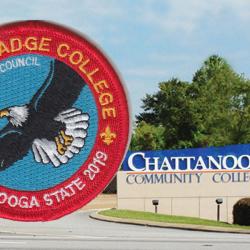 18th Annual Merit Badge College Held at ChattState
Now in its18th year, Chattanooga State Community College sponsored the annual Merit Badge College for 116 Boy Scouts and Boy Scout leaders from the Cherokee Area Council. This day-long event provided an opportunity for scouts to earn one of 16 badges focused on STEM-related activities in science...
read more about 18th Annual Merit Badge College Held at ChattState