Summer Camps Now Enrolling
The Economic and Workforce Development Division at Chattanooga State Community College has scheduled more than 20 Summer Camps to help stimulate the inquisitive minds of children between the ages of 6 to 16. Parents will appreciate knowing that their child is staying busy, productive, and most...
ChattState Volleyball Team Tryouts this Sunday
ChattState has added Women's Volleyball to its Athletic program, beginning fall semester 2018.
The program is holding tryouts this Sunday, April 15 from 1:00-4:00 p.m. in the gymnasium of the Health Fitness Center Building on the main campus. Women who want to play volleyball as a Lady...
read more about ChattState Volleyball Team Tryouts this Sunday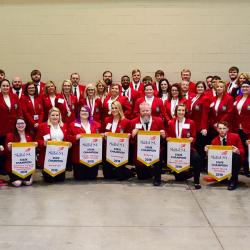 SkillsUSA Students Awarded 31 Medals
Students enrolled in programs through the Tennessee College of Applied Technology (TCAT) at ChattState were recognized for their exceptional knowledge and skill during the 2018 Tennessee postsecondary SkillsUSA competition held recently on the campus of Chattanooga State Community College....