TCAT Open House is Today
Twenty-six high-demand programs leading to exciting job opportunities will be highlighted at today's Tennessee College of Applied Technology (TCAT) Open House, Thursday, July 12 from 4:00-6:30 p.m. During the Open House, faculty members will be available to discuss programs and showcase program...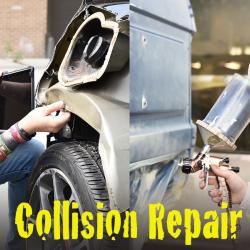 Women Can Do Whatever Men Can Do!
Over the course of six years, Chattanooga State's associate instructor of collision repair Tim Chastain has welcomed females into a predominantly male setting with no regrets whatsoever. In fact, his female students competing in SkillsUSA for the past five years outnumber the males, 3-2. After...
Summer Camps for Kids
The Continuing Education department at Chattanooga State Community College still has openings for 15 of its popular Summer Camps. The camps are offered weekly throughout the summer months. Choose one or more camps listed below.
JUNE 18-22:
LEGO Robotics Camp | ages 11-14 |12:30-...