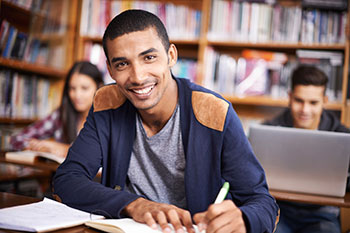 Scholarships are available to students based upon their academic performance, community service, residency and other criteria as defined by the founder or donor of the award. Both the State of Tennessee and the Chattanooga State Foundation provide scholarships for qualified students. In this section you will find comprehensive information regarding scholarship opportunities available at Chattanooga State.

Important Scholarship Information
Applicants are reviewed by a scholarship committee to determine scholarship awards.
Remember to include at least two references. More than two will give you a better chance of being awarded.
Contact your references to ensure they complete a recommendation.
Drafted, incomplete applications are not considered.
Scholarship funds are included in all federal and state laws that limit the amount of financial aid students can receive.
Note:  Students must re-apply each academic year. Students meeting the eligibility to retain a scholarship may receive it up to a maximum of four (full-time) semesters.