Chattanooga State's Cyber Incident Update: Investigation and Recovery Underway
May 10, 2023 | Nancy Patterson | Press Release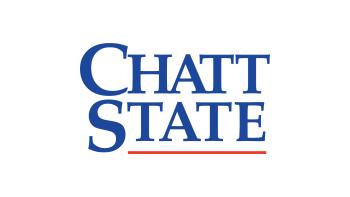 Chattanooga State Community College is currently investigating a cyber incident that was discovered on Saturday, May 6th. The college is actively working with law enforcement and a cyber forensics vendor to determine the nature and scope of the incident. As recommended by law enforcement, the college cannot release specific details at this time.
The college is working closely with TBR—The College System of Tennessee, the State of Tennessee Attorney General's Office, and the cyber forensics and protection vendor to ensure a successful recovery. Additional measures are being taken to protect the college's systems and data in an effort to prevent future incidents.
The college apologizes for any inconvenience this incident may have caused and assures students, faculty, staff, and the community that they will be kept informed as the investigation continues. The Cyber Incident Update page on the college's website provides current operations and the latest updates, which currently include:
TCAT classes are currently meeting.
Classes scheduled for the three-week mini-session from May 8th to May 26th are canceled, affecting a total of 17 students. 
The study abroad mini-sessions are not affected.
Classes scheduled for the 13-week full session from May 8th to August 4th are currently delayed, and the college asks the campus community to check back daily on the college website for updates. 
The college encourages vigilance and recommends taking precautionary measures to protect personal information. Information about best practices can be found on the FAQ page on the college's website. 
"The college community is rallying to get us through this moment," said Dr. Rebecca Ashford, Chattanooga State president. "I am reminded of our college values that encourage us to demonstrate resiliency, trust, and care for each other during this challenging time."
Chattanooga State thanks the community for its continued patience and support as they work to resolve this incident. Further updates can be found on chattanoogastate.edu.