Engineering & Information Technologies
The Division of Engineering and Information Technologies offers training for the careers of the future.
Degrees and Certificates
The combination of 2+2 programs and the newly created Tennessee Transfer Path (TTP) makes it possible for students to complete their first two years at Chattanooga State, then transfer to a four-year institution knowing course credits will be accepted. Click a program below for additional information.
Scholarships
There are numerous scholarships available for engineering technology and pre-engineering students. Scholarships are sponsored by local community organizations such as the Associated General Contractors of East Tennessee. In addition to these scholarships, students from Catoosa, Walker, Dade, and Whitfield Counties in Georgia and Jackson County Alabama are eligible for in-state tuition.
Division News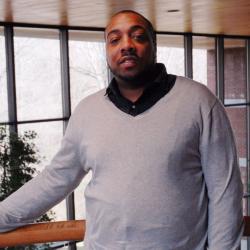 Living the Dream
​
Darrius Cole, a Florence, Alabama native and graduate of Chattanooga State Community College did not always know that he wanted to be in nuclear engineering. It wasn't't until 2009, while working at Browns Ferry Nuclear Plant as a contractor, that he realized his calling. In 2012 after...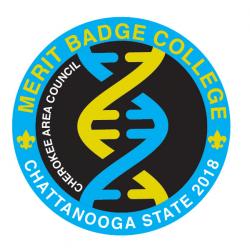 Merit Badge College Held at ChattState
Now in its 17th year, Chattanooga State Community College sponsored the annual Merit Badge College for 155 Boy Scouts and 40 Boy Scout leaders from the Cherokee Area Council on March 17. This day-long event provided an opportunity for scouts to earn one of 15 badges focused on STEM-related...
First VEX EDR Competition Saturday at Volkswagen Academy
Chattanooga State has had the distinct pleasure of co-sponsoring VEX competitions for high school students interested in STEM-based robotics concepts since 2013. Ooltewah High School's Career and Technical Education /CAD teacher Lynda Pickett approached Chattanooga State's Beth Ruta, Engineering...
read more about First VEX EDR Competition Saturday at Volkswagen Academy
Many of the programs in the Engineering Technology Division are accredited by ABET, a nonprofit organization which provides assurance the program of study meets standards established by industry.
Eight programs in the Engineering Technology A.A.S. and two programs in the Electrical/Electronics A.A.S. are accredited by the Engineering Technology Accreditation Commission of ABET, http://www.abet.org. Applied Science A.A.S., General Engineering Concentration is accredited by the Applied Science Accreditation Commission of ABET, http://www.abet.org.
Advanced Manufacturing Skills and Internship (AMSIP) Program
Contact - Tiffany Scruggs | (423) 697-2496 | Office - CETAS 363


​ChattState clubs and organizations use ChattSync to communicate with students and staff. It's an excellent tool for promoting student involvement, and managing events and websites.
Sign In or Create an Account to view Clubs and Organizations