The Business Division is where creative entrepreneurship meets artistic technology. Here you'll learn the skills needed to push technological envelopes while becoming prepared to enter the business world.
Scholarships
Scholarships are available to students based upon their academic performance, community service, residency and other criteria as defined by the founder or donor of the award. Both the State of Tennessee and the Chattanooga State Foundation provide scholarships for qualified students.
Division News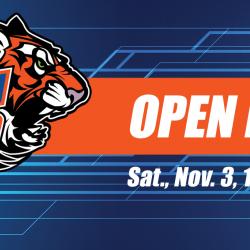 Get Started Now at ChattState Open House
Chattanooga State Community College will host its Fall Open House on Saturday, November 3 from 10:00 a.m. to 1:00 p.m. Upon arrival, visitors may park in lot P1 located in front of the Albright Omniplex Building and check in at the Amphitheater where they will be welcomed and given information...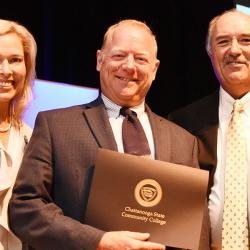 Zink Twice Named First Tennessee Chair of Excellence
Dan Zink, director of the Hospitality & Tourism Management program at Chattanooga State, was named the 2018-2019 First Tennessee Chair of Excellence for the second year in a row. 
"Dan employs an innovative teaching style with his students. In addition to teaching five classes per...
read more about Zink Twice Named First Tennessee Chair of Excellence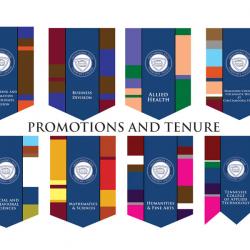 Faculty Promotions & Tenure Announced
The Academic Affairs Division at Chattanooga State Community College has announced the following faculty promotions and tenure recognition approved by the Tennessee Board of Regents:
Business: Instructor – Clomeisha Tumlin; Tenure – Philip Fortin.
...
Many of the Division's AAS degrees are ACBSP accredited. ACBSP accreditation is based on the quality and integrity of college and university business degree programs, including program content, outcomes, faculty and administration.
Both the Paralegal Studies AAS Degree & the Paralegal Studies Technical Certificate are ABA accredited programs.
Other Accreditations
Contact - Division Office | (423) 697-4441 | Office - B106


​ChattState clubs and organizations use ChattSync to communicate with students and staff. It's an excellent tool for promoting student involvement, and managing events and websites.
Sign In or Create an Account to view Clubs and Organizations