About Us
Welcome to another great year at Chattanooga State Community College! Those of us on staff of The Communicator take our job very seriously and we look forward to sharing campus news with you this year. We feel that it's important that you know the staff, so here's a little bio about why we're here and who we are.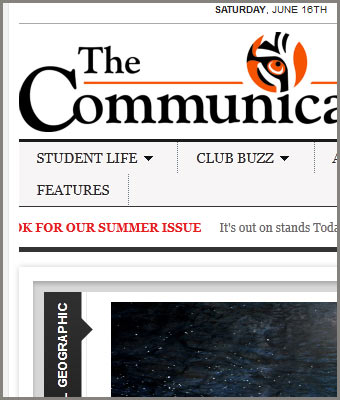 TheCommunicatorOnline.com The Communicator is Chattanooga State's official source for campus news and information. It is published monthly during the fall and spring semesters. You can find a copy of this award winning publication, on news stands located all over campus.
If you enjoy writing, photography or creating illustrations, then The Communicator could use you! Build your resume and become a published author, photographer or artist!
Student Benefits:
Student development opportunities
Resume skill building
CMA national convention opportunity
Scholarships to qualified students
Student publication competitions
Staff t-shirts
and more!
Important Forms
Interested? Contact us at editor.communicator@gmail.com