Chattanooga State to Resume May 8th 13-Week Classes, Start May 30th Classes On time and Re-Open Advising & Registration
May 19, 2023 | Nancy Patterson | Press Release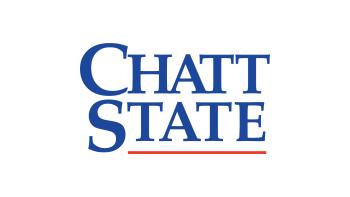 Chattanooga, Tennessee, May 19, 2023—Chattanooga State is preparing to resume currently delayed May 8th 13-week classes and to start the May 30th classes on time after a cyber incident was discovered on May 6 that impacted some summer classes.
 
"Our commitment to providing high-quality education remains unwavering in the face of this cyber incident," said Dr. Rebecca Ashford, Chattanooga State president. "Our goal is to resume the May 8th 13-week courses next week and start the May 30th courses on time. We understand the frustration this cyber incident has caused, and we are taking the necessary steps in an effort to get our students and faculty back on track as quickly as possible." 
 
All TN eCampus students have received personal email notifications about their summer classes starting on time May 22. TCAT classes and study abroad courses continue to meet as planned.
 
The College is actively working to provide access to eLearn learning management system for the delayed May 8th 13-week courses. Students enrolled in the delayed May 8th 13-week courses will resume classes beginning the week of May 22. Impacted faculty and students will be contacted by the College with information about accessing eLearn using our Help Desk agents.
 
The College is also preparing for students enrolled in the May 30th courses to start on time. Further information about when and how May 30th faculty and students will access eLearn will be shared to impacted individuals next week on the College's website.
 
Walk-in Advising is available for Summer classes and returning students in the Student Center beginning Monday, May 22, 12 Noon–5 PM and then Tuesday—Friday 8 AM–5 PM. 
 
New Student Advising Workshops are on schedule as planned. Final grades and transcripts will be available next week.
 
Registration for Summer classes will begin next week for sessions starting May 30 and July 5. 
 
The College encourages vigilance and recommends taking precautionary measures to protect personal information. More information can be found on the FAQ page on the College's website. 
  
Chattanooga State deeply appreciates the community for its continued patience and understanding in this challenging situation.
 
For additional information on the cyber incident response and the latest updates, please visit chattanoogastate.edu.