TVA SuperRegional Robotics FIRST LEGO League Tournament Saturday
January 10, 2018 | Betty Proctor | Internal Press Release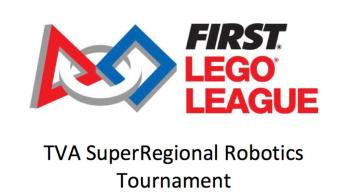 Chattanooga State Community College will host the TVA SuperRegional Robotics Tournament, FIRST LEGO League (FLL), this coming Saturday, January 13 beginning at 8:30 a.m. in the Health Fitness Center (Gym) on the main campus located at 4501 Amnicola Highway. Team members are 9-14 years of age and will compete in three areas: Robot, Core Values, and Research Project.
The TVA SuperRegional FLL is the second round of qualifying competitions that includes 36 teams who have advanced from four qualifying tournaments in Chattanooga and across North Georgia. Only four-to-six teams will advance from the TVA SuperRegional FLL Robotics Tournament to the TVA Northwest Georgia Super Regional FLL Robotics Tournament at Georgia Tech on January 27.
Opening ceremonies begin at 8:45 a.m. Guests speakers will include President Rebecca Ashford, Chattanooga State; Superintendent Bryan Johnson, Hamilton County schools; Superintendent Damon Raines, Walker County GA schools; Hodgen Mainda, Vice President Community Development, EPB; and Aaron Melda, Vice President, Transmission Operations and Power Supply, TVA.
The public is invited to attend the Robot Game portion of the event. Judged events and the first round of the Robot Game will begin at 9:30 a.m. with the final round set for 2:00 p.m. The event ends at 4:30 p.m.
FIRST LEGO League is created through a partnership between FIRST (For Inspiration and Recognition of Science Technology) and the LEGO Group, to inspire future scientists and engineers. More than 255,000 children from more than 80,000 countries participated in robotics events during the 2016-2017 year.
TVA SuperRegional sponsorship is provided by TVA, EPB, Hamilton County Dept. of Education, and Greater Chattanooga Robotics. For more information about FIRST LEGO League visit www.greaterchattanoogarobotics.org.