September Fine Arts Events
September 11, 2017 | Betty Proctor | Internal Press Release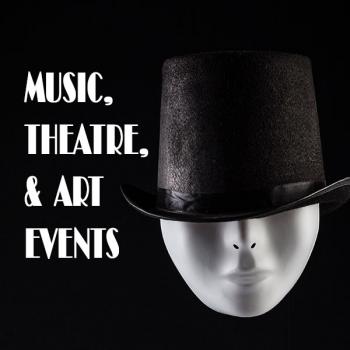 Chattanooga State's Humanities and Fine Arts Department is hosting several free events during the month of September. All events will be presented at Chattanooga State and donations will be accepted at the door.
Student Art exhibitions will be ongoing from September through December in the CAT Student Gallery, CETAS Student Gallery and the Donald F. Andrews Reading and Writing Center. Students' paintings, drawings and photography will be on display.  
In the Faculty Arts Exhibition, Michael Largent will present his recent MFA- Visual Arts Thesis Show entitled " Reconsidering Residuum."  This collection of photo-based images explores the redemption of the residual waste of the commercial print manufacturing process. It will be held in the Humanities Gallery from September 25-October 27.
Chattanooga State A.F.A. Music graduates, Michael and Lisa Westmoreland, will present a recital of classical solo works for tenor and bassoon. The recital will take place in the Humanities Theatre on Sunday, September 17 at 2:30 p.m.
Every Wednesday night in the Humanities Theatre, from September 27-October 18 at 7:30 p.m., Comedy Improvisation returns to Chattanooga State with second year students of the Professional Actor Training Program, joined by faculty and staff. The scenes are improvised from audience suggestions. For all ages and family friendly with the proviso that the show is improvised and based on audience suggestions!
Guitarist Dr. Kevin Manderville, director of the Guitar Program at the John M. Long School of Music at Troy State University, will present an evening of solo classical guitar music. The presentation will be held on Saturday, September 30 at 7:30 p.m.
For more information, contact 423-697-2460 (music) or 423-697-3246 (theatre).