Health Career in a Year – Advanced-Level Pharmacy Tech Program
August 19, 2019 | Betty Proctor | Internal Press Release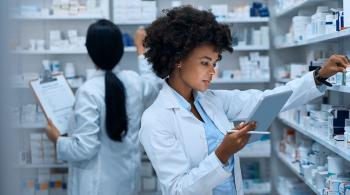 If you are looking for a health care career in a year, Chattanooga State offers a 12-month technical certificate course in Advanced-Level Pharmacy Technology, the area's only American Association of Health-System Pharmacists (ASHP) accredited program. Currently, the program has openings for an additional 7-to-10 students.
According to Program Director Dr. Nancy Watts, the Pharmacy Tech program boasts an impressive 100% job placement rate and graduates from this program can look forward to pay averaging $18 per hour with benefits … roughly $37,000+ annually to start.
Students who qualify for financial aid, TN Promise or TN Reconnect scholarships may want to explore this opportunity for a good paying career in a short period of time.The Bureau of Labor Statistics states that the job demand for certified pharmacy technicians is expected to grow 12% from 2016-2026, faster than average for all occupations. 
The Advanced-Level program will prepare students for the national Pharmacy Technician Certification Board (PTCB) exam and supervisory roles in a variety of contemporary pharmacy settings such as: hospitals, community practice, specialty compounding, insurance companies, home-care, and assisted living facilities. Students will acquire additional knowledge, skills and behaviors, and abilities beyond those of entry-level technicians needed for today's advanced-level roles.
For more information on the Advanced-Level Pharmacy Technology program or information session, call (423) 697-4450 or visit https://www.chattanoogastate.edu/pharmacy-technician-certificate for online applications and complete program information.