"Give Kids a Smile Day" is March 19
March 7, 2018 | Betty Proctor | Internal Press Release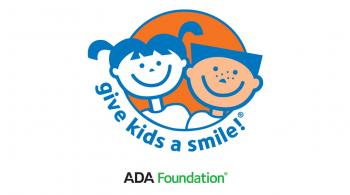 Parents of children ages 4-13 will not want to miss the second annual "Give Kids a Smile Day" at Chattanooga State's Dental Clinic on Monday, March 19 featuring free, easily accessible dental services for qualifying individuals. The Dental Clinic is located on Chattanooga State's main campus, 4501 Amnicola Highway, on the second floor of the Health Science Center. The Dental Clinic treated 25 children at the first event last year. Appointments at this event are limited and children must be accompanied by a parent or guardian. Call 423.697.4488 to make your child's appointment.
According to the Center for Disease Control (CDC), nearly one in four children under the age of five already has cavities. This event raises awareness about the epidemic of untreated dental disease occurring locally and nationally while creating local public and private partnerships to increase oral health care to address the crisis.
The ADA Foundation's Give Kids a Smile program was launched nationally in 2003 as a way for dentists, hygienists and assistants to join with the community to provide dental services to underserved children. Each year, about 350,000 to 400,000 children benefit from more than 1,500 events, all because of the efforts of 40,000 or more annual volunteers nationwide.
The high volume of patients participating in charitable clinics like Give Kids a Smile highlights a clear gap between those with and without good dental health. Considering that oral health is connected to total health, financial barriers to care should be of major concern to the leaders of our state.
As it stands now, the Medicaid system that provides for children in need is underfunded. Even with sufficient support from outside resources, many individuals must often go without preventative care, which often leads to a need for costlier emergency treatment.
For more information about Give Kids A Smile events, visit adafoundation.org/givekidsasmile.