Fine Arts Presents Upcoming Events
February 2, 2018 | Betty Proctor | Internal Press Release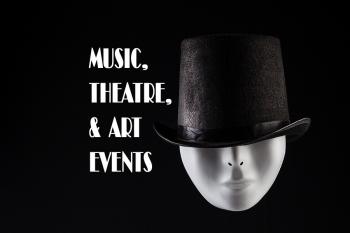 Chattanooga State's Humanities and Fine Arts Department is hosting free events throughout February and early in March. All events will be presented at Chattanooga State in the Humanities Theatre and donations will be accepted at the door.
Student Art Exhibitions will be ongoing through May in the CAT Student Gallery, CETAS Student Gallery and the Donald F. Andrews Reading and Writing Center. Student paintings, drawings and photography will be on display.
Every Wednesday night in the Humanities Theatre through-February 21 at 7:30 p.m., Comedy Improvisation returns to Chattanooga State with students of the Professional Actor Training Program, joined by faculty and staff. For all ages and family friendly with the proviso that the show is improvised and based on audience suggestions.
Enjoy Andrew Zohn in concert at 7:30 p.m. on Saturday, February 10. Professor of Music at the Schwob School of Music at Columbus State University, Zohn will present a recital of solo works for classical guitar.
Clarinet students of Nicholas Hartline will present an evening of solo and chamber works for clarinet at 7:30 p.m. on Thursday, February 15.
Early in March, the Chattanooga State Concert choir, under direction of Darrin Hassevoort, will perform a concert of choral works featuring classical and contemporary composers on Friday, March 2 at 7:30 p.m.
For information, call 423.697.2460 (music) or 423.697.3246 (theatre).