Festival de Primavera Debuts March 28
March 21, 2019 | | Internal Press Release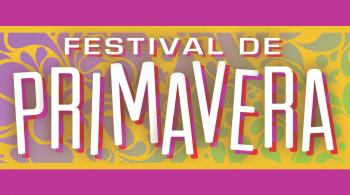 The newly formed Latino American Student Organization (LASO), will debut its Festival de Primavera, a Latino-themed all-day event scheduled to take place Thursday, March 28 on the main campus of Chattanooga State Community College. All events except the film screening are open to the public.
LASO member Jay Medina kicks off the event by presenting Lily Sanchez of La Paz Chattanooga, who will present "Empowering Latinos in our Community" and discuss the La Paz mission as well as the needs of the local Latino community in the Omniplex building, room 124 at 10 a.m.
A Tamale sale, coordinated by LASO president Natalie Sedeño, is scheduled by LASO from 11 a.m. to 1 p.m. in a booth adjacent to the Amphitheater where she will also introduce Jay Medina, who will lead a free Zumba class from 12-1 p.m.
At 3 p.m., LASO secretary Amy Minakawa will introduce the film screening of Alfonso Cuarón's film "Roma" that will be shown in room 1087 of the Health Science Center. The screening is open to Chattanooga State students with valid ID only. The first 60 students will receive and enjoy free authentic Mexican food from local restaurant Poblanos.
The day will wind down with music and dance performances by Xochipilli Dalton, Delta Hernandez, and Dance Brazil, emceed by LASO member Angie Santamaría, beginning at 6 p.m. in the Omniplex building, room 124.
This event is co-sponsored by La Paz Chattanooga, Arts Build, the Tennessee Arts Commission, Carnicerias Loa, Poblanos, the Humanities & Fine Arts Division, and the Multicultural Services office.
For more information, contact co-advisors Juan Antonio Alonso (423) 697-2505; email juan.alonso@chattanoogastate.edu or Dr. Nick Mansito (423) 697-5506; email nicolas.mansito@chattanoogastate.edu.