Chattanooga State Recertified as AWS Accredited Testing Facility
October 6, 2022 | Betty A. Proctor | Internal Press Release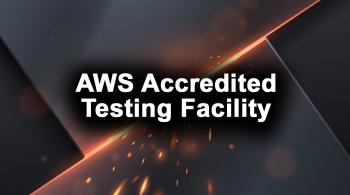 October 6, 2022 (Chattanooga, TN) --- Chattanooga State Community College was recently recertified as an Accredited Test Facility (ATF) by the American Welding Society (AWS). As one of just over 200 ATFs worldwide, Chattanooga State has met or exceeded the minimum requirements for facilities, personnel, and equipment required to qualify welders for the internationally recognized AWS Certified Welder credential. 
As part of the reaccreditation process, ChattState revised the Quality Manual to increase functionality. "We streamlined our process and added the capability to go to off-campus facilities to provide qualification services," stated Al Curtis, instructor of Materials Joining and Testing and program lead, Welding Engineering Technology. 
ATFs help companies improve productivity, reduce liability, and save money by outsourcing welder qualification and testing, helping to ensure consistent and accurate testing. ChattState can now test welders to industry standards including AWS, American Society of Mechanical Engineers (ASME), International Organization for Standardization (ISO), and American Petroleum Institute (API). ChattState can also perform tests to meet company-supplied standards, or non-code welding certifications.   
"ChattState will complete the paperwork required for an AWS Certified Welder Card for standard tests; however, if a company desires their welder to have a company-specific qualification, we can provide these tests and paperwork," noted Mr. Curtis. "The difference between AWS Certification and company qualification is that a welder can take the AWS Certification to another company." 
When required, ChattState can provide Welding Engineering Services to develop, write and qualify welding procedures to the above-mentioned codes or company requirements. 
Chattanooga State's reaccreditation was a collaboration between Al Curtis, Engineering Technology, and Patrick O'Hagan, Regional Impact director for Economic and Workforce Development. 
11-75-403002-121-10/22