Chattanooga State Presents MLK Event on January 17
January 12, 2022 | Betty A. Proctor | Internal Press Release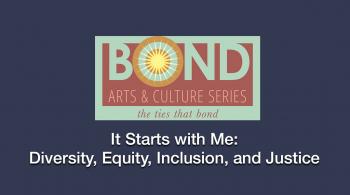 As a continuing part of the Bond Arts and Culture Series, Chattanooga State Community College will present a virtual Zoom event on Monday, January 17, 2022, from 11:00 am to 12:30 pm. "It Starts with Me: Diversity, Equity, Inclusion, and Justice," moderated by Dr. Quincy Jenkins, executive director of Diversity, Equity & Inclusion (DEI) at Chattanooga State. Guest panelists include Barbara Scales, executive director of Compliance, Diversity, Equity and Inclusion at Motlow State Community College and LaNeeca Williams, chief diversity officer and Title IX coordinator, Austin Peay State University (APSU).
The presentation, focusing on DEI in higher education, is free and open to the public. Access the event via Zoom: https://chattstate.zoom.us/j/83327215619?pwd=eGFyeTdob2JaZTVXY3VWZk8xeTRHUT09. ID Number 833 2721 5619 with Passcode 103001.
Ms. Scales has over fourteen years of experience and familiarity with higher education. She is a visionary leader, one who leads with intention and enthusiasm in a way that encourages others to follow. As a visionary leader, Barbara believes in the importance of strategic planning, and is dedicated and committed to developing and nurturing a community devoted to learning, growth, and service. She has learned the importance of understanding how compliance and equity supports institutional diversity, inclusion, and a sense of belonging and has experience leading, advancing, and implementing the strategic vision for several academic programs and initiatives.
Ms. Williams has more than 20 years of professional experience in the D.I.B.E.R. (diversity, inclusion, belonging, equity, and respect) field that include previous positions at Indiana State and Colorado State Universities, and the University of Evansville before joining APSU. Williams is incredibly proud of the efforts to streamline processes in the office of Equity, Access, and Inclusion and the partnerships and collaborative efforts that have started since she arrived. Williams is excited to work closely with campus members and colleges who have put diversity statements and actionable plans in place.
For more information about this free event, contact Stracee Jones, stracee.jones@chattanoogastate.edu or call (423) 697-2409.