Chattanooga State Announces Tennessee Reconnect Information Sessions
May 20, 2022 | Betty A. Proctor | Internal Press Release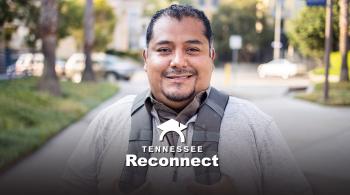 May 20, 2022 (Chattanooga, TN) --- There has never been a better time for adults to begin or return to college using the Tennessee Reconnect Grant. The class of 2022 was composed of 1,221 graduate candidates and of that amount, 50% of graduates were age 25 or older.
Chattanooga State Community College provides Tennessee Reconnect information sessions hosted by Marsha Barker, director of Adult and Tennessee Reconnect Services on a regular basis. During the month of June, Mrs. Barker will offer five virtual sessions where prospective students can learn about Tennessee Reconnect and ask questions.
June sessions will be held virtually at 5:30 p.m. ET on Monday, June 6, 13, and 20 and at 9:00 a.m. ET on Saturday, June 11 and 18. Register for a session here.
Tennessee Reconnect is a last-dollar grant that pays the remaining balance of tuition and mandatory fees after other state and federal financial aid have been applied. Applying for Tennessee Reconnect is easy for individuals who want to pursue an associate degree, technical degree or technical diploma at a Tennessee community college or technical college.
For more information, contact  Marsha Barker at marsha.barker@chattanoogastate.edu or call 423.697.4753.