Announcing Tuition-free Classes Through Tennessee Reconnect
November 29, 2021 | Betty A. Proctor | Internal Press Release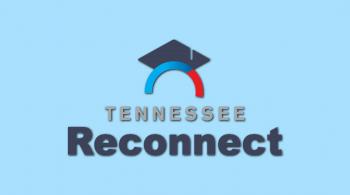 Now in its third year of operation, the Tennessee Reconnect Grant is a state-funded initiative to help adults begin or return to higher education to gain new skills, advance in the workplace, and fulfill lifelong dreams.
Chattanooga State's Tennessee Reconnect program provides the support that adults often need when considering their future and are faced with a myriad of questions. This support system helps to break down any barriers students encounter.
Marsha Barker, director of Adult Services, offers information sessions about Tennessee Reconnect every month. There has never been a better time to start or return to college.
Adults may register for a free session at chattanoogastate.edu/tnreconnect or call (423) 697-4750 with any questions you have.
Tuesday, Nov. 30 @ 5 pm via Webex
Wednesdays, Dec. 1, 8, or 15 @ 2:30 pm, Main Campus, IMC-124 Student Support Center
Thursdays, Dec. 2, 9 or 16 @ 5:30 pm via Webex
Saturdays, Dec. 4 or 11@ 10 am via Webex
Mondays, Dec. 6 or 13 @ 5:30 pm via Webex