5th Annual Drupal Camp Chattanooga Coming June 16
June 6, 2018 | Betty Proctor | Internal Press Release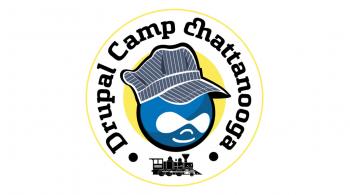 Chattanooga Drupal Camp is an annual conference that brings together Web developers from all over the world to learn, network and discuss Web development and the Drupal content management system (CMS). Hosted by Chattanooga State Community College on Saturday, June 16 from 8:00 a.m. to 5:00 p.m. in the Health Science Center building on the main campus, registrants will receive a free t-shirt and lunch for their $30 registration fee.
Drupal is a popular, free content management system (CMS) used to build everything from personal blogs to enterprise applications. The 2018 camp offers a full day of presentations, an after-hours party and the following session tracks: Design, Theming and Usability; Development and Performance; Site Building; Project Management, Sales, and Consulting; and Sessions Off the Drupal Island.
Speakers include Doug Vann, a well-known Drupal trainer who teaches "Drupal in a Day" for Drupal beginners; Lee Walker, principal engineer at Code Journeymen, LLC, a Chattanooga, TN Drupal agency; and Hawkeye Tenderwolf, senior architect at Kalamuna Bay, a Bay Area Drupal agency.
2018 event sponsors include Paramount Software Solutions, platinum level; Code Journeymen, gold level; Net 2 Community and Kalamuna, bronze level; and Chattanooga State Community College, Smith Basement Brewing Company, and ChattLab makerspace, in-kind sponsors.
Registrants should bring their tablet and/or laptop with power adapter, pen and paper for notes, business cards, and mobile phone. An after-hours party is optional and not included in the conference fee.
Register now for this exciting event and become "Drupalized!" Visit https://www.drupalcampchattanooga.com.