2016-2017 Faculty Fellows Announced
February 10, 2017 | | Faculty Fellow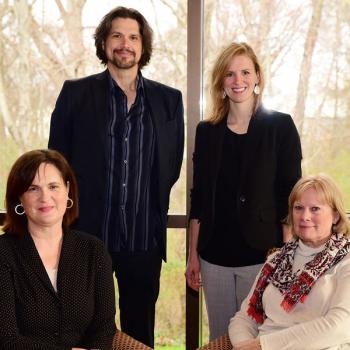 The Chattanooga State Faculty Fellows program provides professional encouragement and support to faculty across campus. Chattanooga State Faculty Fellowships are named for former faculty members and/or administrators who demonstrated outstanding scholarship and dedication to teaching and learning.
Chattanooga State faculty must apply for a fellowship with an innovative project that promotes the highest levels of scholarship. Based upon these applications, Faculty Fellows are selected by the Faculty Senate Fellows Selection Committee
Chattanooga State Faculty Fellows for 2016-2017 are:
The Dr. Howard Yarbrough Fellowship: Robin Hoffecker, Assistant Professor in Nursing and Marie Loisy, Associate Professor in Nursing, are developing a multi-client simulation experience for fourth semester RN students during their final clinical rotation of the program. Previously, students were providing care to single clients but with the new advancement, students will have the opportunity to care for 3-4 clients at a time. This multi-client experience enables students to take on the RN role and develop critical thinking skills in a controlled environment. "This experience will provide students the opportunity to practice skills of prioritization, delegation, and management of resources in a safe and controlled setting," says Assistant Professor Hoffecker and Associate Professor Loisy.
The Amanda Wynn Fellowship: Jason Huddleston, Assistant Professor for Humanities and Fine Arts, designed an English 1010 Composition course that focuses on current social issues in the community. The primary goal for the course is for students to be more aware of issues in their community and to become more involved in finding solutions to those issues within their local, national, and global communities. The students complete a community project that actively engages them in a local social issue. Students are required to volunteer with a local organization that advocates for their selected topic. At the end of the course, students write a research paper that explores the history of their topic and proposes a solution to the issue. Students have the opportunity to present their final proposal to a committee of community stakeholders and fellow students.
The Richard K. Lamerand Fellowship: Caitlin Moffitt, Assistant Professor, Civil and Construction Engineering, has developed a "tiny house" building project that will enhance the ChattState Associate of Applied Science Degree (A.A.S.) in Construction Engineering Technology. Students in the A.A.S. Degree program plan and construction a fully functional tiny house. "It is imperative that all students have access to experience on a real-world construction project," says Assistant Professor Moffitt. The Tiny House project is a multi-semester project that will expose students to the different facets of a construction industry.
The goal of the Faculty Fellowship program is to engage faculty in a learning environment that supports teaching and learning scholarships in order to promote student mastery and engagement. The program awards each Faculty Fellow $2,000 to support their work and $1,000 in travel funds to a professional conference or event where they can present their work or become inspired for their next innovation in teaching and learning.