December 22, 2017 | Nancy Patterson | College Advancement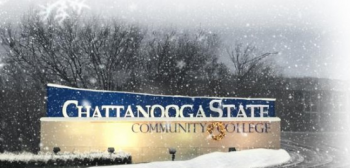 Wow! How is it that another calendar year is about to end? During this season of thanks and giving, I am grateful for many things. I am especially grateful for the unsung efforts of many professionals who are consumed with helping equip the next generation and our future workforce.
I am thankful for our students, students like Ashlee Kovalik, Allen Hunter, and Christy Cartwright whose grit and fortitude are an inspiration.
I am grateful for dedicated faculty and staff who truly care about our students and who set an example for others to follow. Professionals like Clomeisha Tumlin, Dusty York , and Delnita Evans are truly making a difference.
I am thankful to work with people who care about student success and are passionate about not just providing opportunities, but providing everyone access to those opportunities.
I am grateful to our alumni who care about Chattanooga State and make us so proud, and I am grateful to our donors who invest in bright futures because they know a post-secondary credential is the key to economic mobility.
As I look to 2018 with optimism and determination, there are many more reasons to be grateful for continuing this important work. Thank you for being a part of this journey with us.
Above design by Chattanooga State student Christopher D. Stewart