Ann Ehmling Memorial Scholarship established at Chattanooga State
October 5, 2023 | Chris Lykins | College Advancement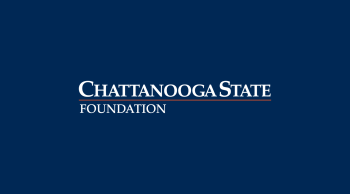 Chattanooga, TN—A new endowed scholarship has been established through the Chattanooga State Foundation with a $28,000 donation from MedicTests to serve as a lasting legacy and tribute of the late Elizabeth "Ann" Ehmling, who served as an EMT and Paramedic instructor at Chattanooga State for nearly 27 years.
MedicTests is a leading online platform for emergency medical education founded by Joseph Storm. Ehmling positively impacted hundreds of locally trained EMTs and Paramedics, including Mr. Storm.
"Ann Ehmling was a dedicated and beloved EMS instructor who profoundly shaped the training and futures of EMTs and Paramedics in our region for decades," stated MedicTests' CEO, Joseph Storm. "In her honor, we are proud to continue her legacy of service and education through this scholarship, ensuring her impact echoes powerfully in our community's future."
Elizabeth "Ann" Ehmling passed away in 2019 at the age of 67.
The Elizabeth "Ann" Ehmling Memorial Scholarship will provide a $1,000 award each year to deserving students pursuing Chattanooga State's EMT or Paramedic programs. Current and future EMT and Paramedic students at Chattanooga State are encouraged to apply online at chattanoogastate.edu/scholarships-grants.
To contribute to the Chattanooga State Foundation's Elizabeth "Ann" Ehmling Memorial Scholarship, donate online at chattanoogstate.edu/donate.