Chattanooga State To Honor Diane Parks at Dinner of Firsts
July 6, 2023 | Tammy Sawyers | College Advancement, Press Release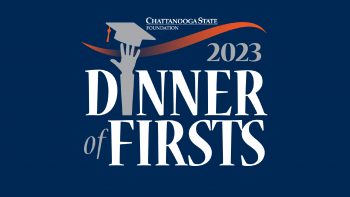 Chattanooga State's Dinner of Firsts celebration is scheduled for Thursday evening, November 9, 2023, at The Chattanoogan Hotel. 
This year's dinner event will honor local community leader Diane Parks, with Julie Cook Elsea serving as Event Chair. In addition to being a first-generation college student, Diane served as the Director of Leadership & Community Development at the Chattanooga Area Chamber of Commerce, where she retired in 2020 after 46 years.
While there, she directed the Leadership Chattanooga program for 21 years. Jim Kennedy will serve as our Master of Ceremonies. Those Roasting Diane are Julie Baumgardner, David Martin, Marcus McKamey, David Roddy, and Janie Parks Varnell. 
The Dinner of Firsts is Chattanooga State's signature "FUNdraising" event with a toast and roast honoring a community leader who is the first in their family to attend college. Jay Dale, market president of First Horizon Bank, along with State Representative Greg Vital, president and co-founder of Morning Pointe Senior Living, serve as presenting sponsors and evening co-hosts. 
Proceeds from the event fund scholarships for first-generation students and are divided equally between the annual First in the Family Scholarship and the Tom Edd Wilson First in the Family Endowed Scholarship.
For more information about sponsoring Dinner of Firsts, please email Tammy Sawyers or call (423) 697-3359.