Impact the lives of students at Chattanooga State
December 2, 2019 | Traci Grubb | College Advancement, Press Release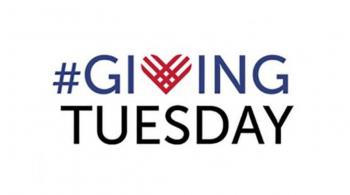 This year on #GivingTuesday, the Chattanooga State Foundation will once again focus on supporting the Helping Hands Fund for Chattanooga State students in crisis. 
#GivingTuesday was created in 2012 as a simple idea: a day that encourages people to do good. Over the past seven years, this idea has grown into a global movement that inspires hundreds of millions of people to give, collaborate, and celebrate generosity.
Be a part of this global movement by giving to the Helping Hands Fund at Chattanooga State Community College. The Helping Hands Fund assists students with housing, utilities, groceries, minor car repairs like a flat tire, transportation like a bus pass, daycare and other non-routine expenses. Every contribution helps and when combined with the donations of others, can provide the help a student needs when facing the unexpected.
A donation to Chattanooga State is a donation to the community. Our students go on to become nurses, EMTs, teachers and so much more. Your donation to the Helping Hands fund goes beyond the student and touches everyone they help!
Giving to the Helping Hands Fund is easy, visit give.chattanoogastate.edu and select Helping Hands Fund.