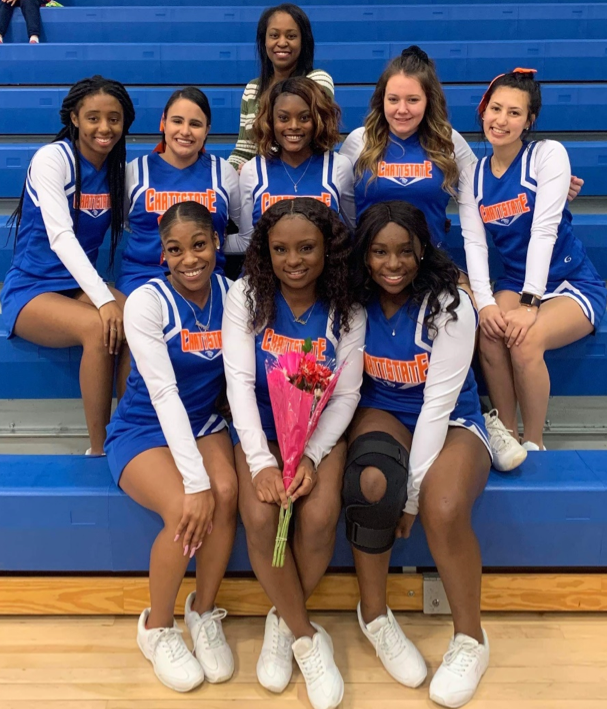 The team focuses on boosting school spirit and supporting the Tigers athletic teams by demonstrating an energetic level of excitement for the college community. Our Cheerleaders maintain a presence to promote upcoming games and to assist students during campus events. ChattState Cheerleaders devote a lot of time and effort, but they also create great relationships throughout the season.
Try-outs for the new season begin in September and interested students should watch their email for scheduled dates and times. If you'd like to find out more about cheering for the 2022-23 season please email Coach Rhonda McWhorter (cheer@chattanoogastate.edu) with your name, A#, and email address.
Cheerleading Information Session
Thursday, Sept 15th (1:00 pm) in the IMC Kolwyck Library, Study Group Room E.