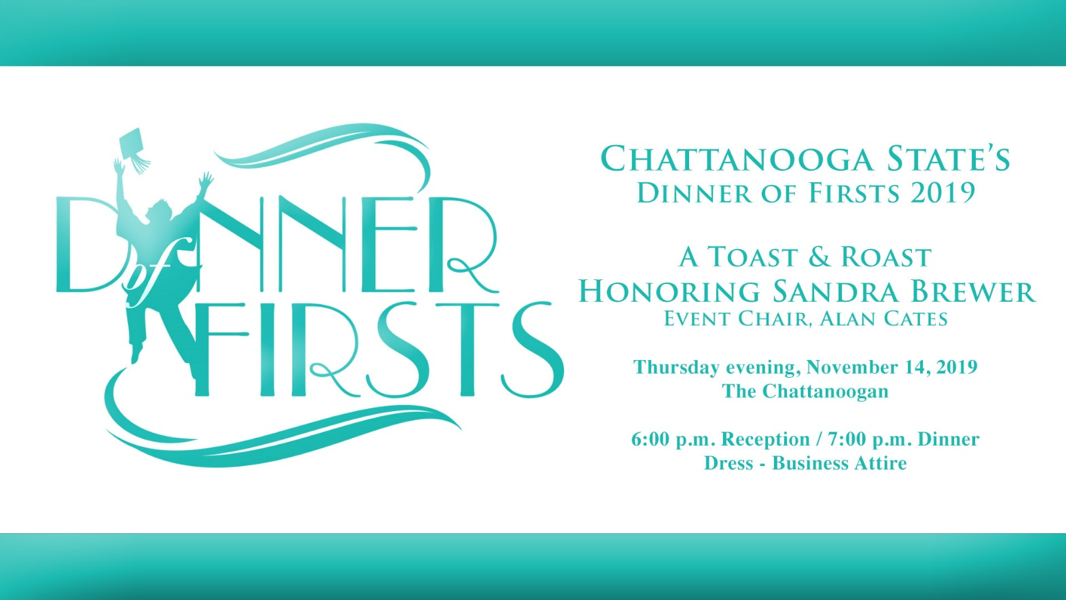 Now celebrating its 8th year, the Chattanooga State Foundation's Dinner of Firsts is the signature "FUNdraising" event for Chattanooga State Community College. Each year we honor a community leader who is the first in their family to attend college. This year we honor Sandra Brewer. In addition to being a first generation college student, Sandra is the Vice President of Membership and Investor Relations for the Chattanooga Area Chamber of Commerce. Those roasting Sandra include Nicole Brown, Sheila Boyington, Ron Harr, Alison Lebovitz, and Sandra's daughters Christina Bonnell and Caitlyn Miller. Jed Mescon will serve as our Master of Ceremonies.
This annual dinner event will be on Thursday evening, November 14th, at The Chattanoogan, with Alan Cates serving as Event Chair. We are honored to have Greg Vital, President and CEO of Independent HealthCare Properties & Morning Pointe and Jay Dale, Market President of First Tennessee as our presenting sponsors and evening co-hosts. Proceeds of the event will provide scholarships for first-generation students attending Chattanooga State.
For more information, please contact Tammy Sawyers at (423)697-3359 or email tammy.sawyers@chattanoogastate.edu.