Megan Barrott, age 30
Earning a college degree was something I always dreamed about and planned on, however it has come in a different order than I originally anticipated. I was married to my best friend shortly after my 19th birthday (we will be celebrating our 11th anniversary this December!) and soon after, we were pregnant with our first child. After a traumatic and life-threatening birth for the baby, we learned she had a very rare, genetic skin condition, which would affect her for the rest of her life. I quickly realized I needed to postpone finishing school for a time, and focus on being a stay at home mom. Just shy of age 25, two little boys joined our family and we were a family of five.
As those early years passed and our family grew, I began to wonder if I would be able to return to school due to the financial burden it would impose on our family. During this time I also began an ongoing battle with depression and anxiety, which only furthered my desire to become more educated on how to help myself and others who struggle in similar ways. Years later when I learned about the TN Reconnect program, that I could return to school tuition free and part-time, I felt relief from the fear of a financial burden and excitement again about returning to school one day. I could even return at a pace I could manage, while keeping my priorities where I wanted them - with my family. While I've had to make some temporary sacrifices and I'm still learning how to balance all the things, I'm forever grateful for the opportunity to finish my education, thanks to the TN Reconnect Program. None of this would be possible without the support of my family or those at the school.
Don't ever doubt yourself or feel like it's too late to go back to school. It is never too late to gain an education. "Education is the difference between wishing you could help other people and being able to help them." - Russell M. Nelson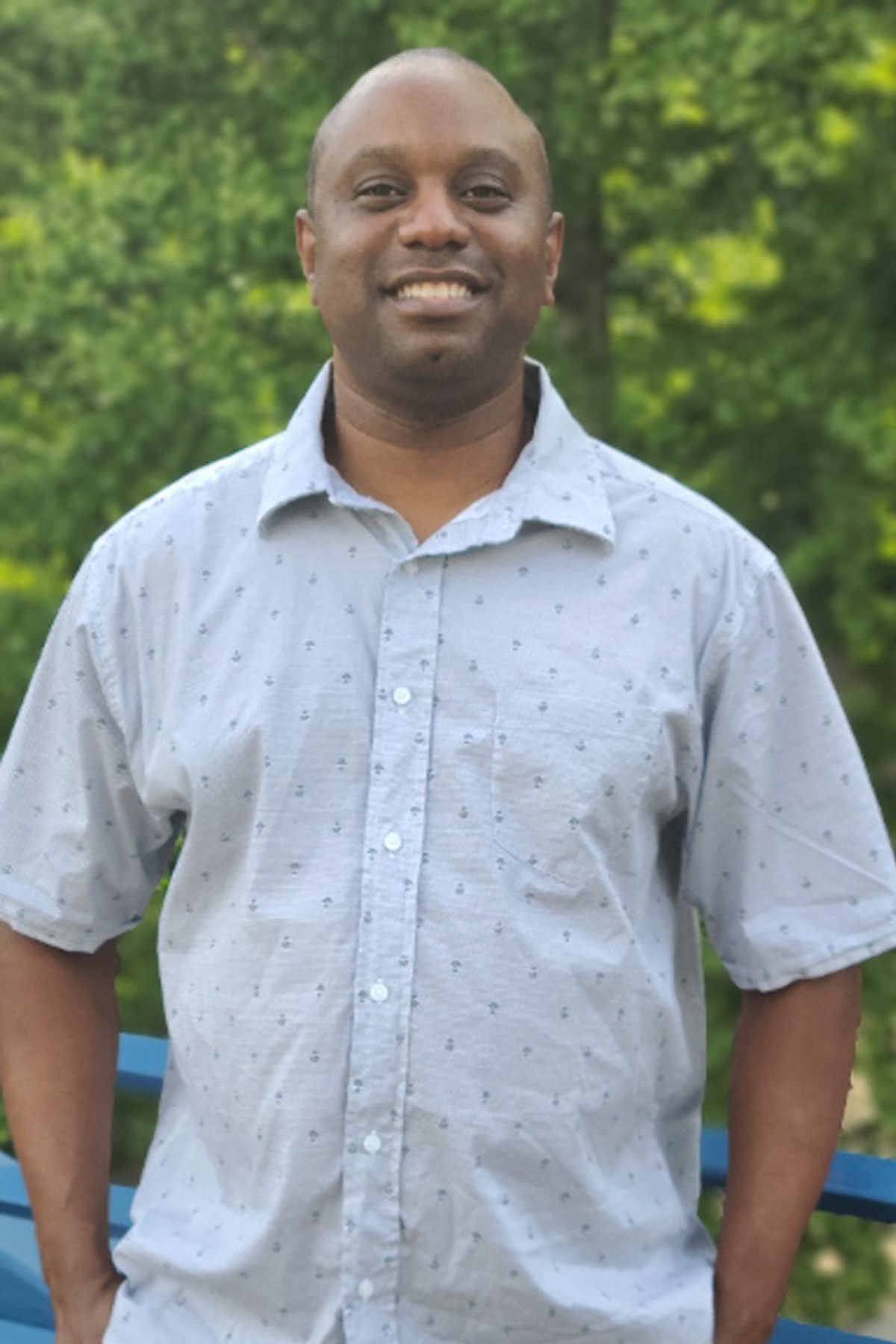 Anthony Carter, age 46
AAS Mechatronics Major
I moved to Tennessee fifteen years ago with my two young children and my wife who worked full time. Moving away from family was hard, and raising two kids without family support was even harder. I tried to go back to school while the kids were young, but felt I couldn't focus on all three. Working a full time job while trying to help my kids do homework and my homework was more difficult than I had anticipated. So I decided to postpone school until an opportune time would arise.
Now that our kids are grown and on their own, I can focus on my education again. I was discussing school with a co-worker and the Reconnect program was brought up, therefore I looked into it. I am now going into my second year using this program. The hours for classes and the classes themselves have been great. I have been blessed to have some amazing professors that are patient and take their time to explain things thoroughly.
Getting my degree and using the knowledge I will have gained will help me advance in my job, where I have worked full time for 15 years. Using the Reconnect program will help me to not be financially burdened with paying off a school debt. It will also give me the ability to focus on my career right after getting my degree. I would encourage any adult looking to go back to school to take advantage of this wonderful opportunity we have. It is never too late to pursue a college degree or a lifelong dream.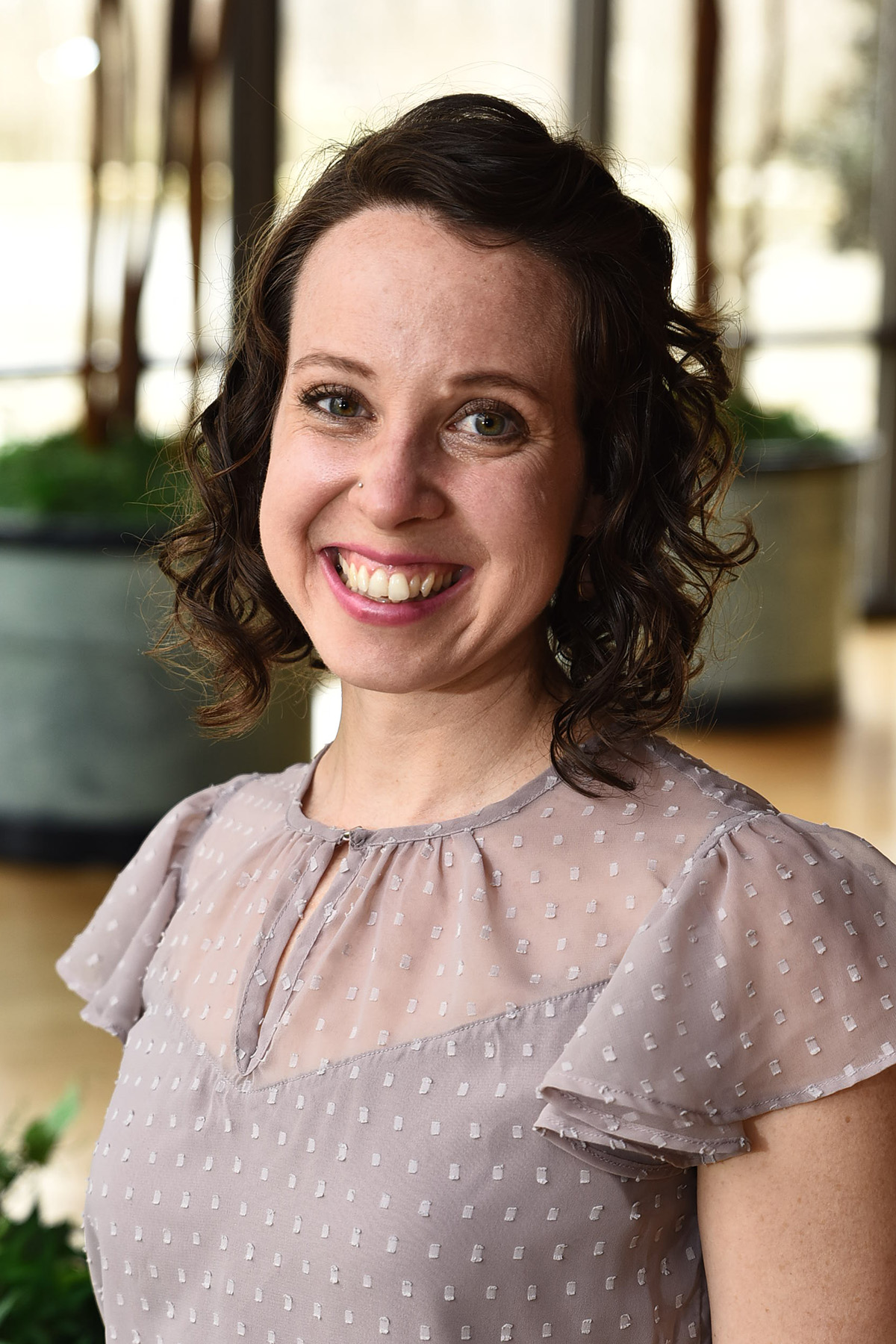 Ashley Mello, age 34
Exercise Science Major
I've always had the personal drive to coach people in health and fitness. I've competed in triathlons, fitness events, and I am a NASM certified trainer. I've used that experience to train others for a few years but wanted the educational background to complement that experience.  This is one of the reasons why I decided to go back to school using the Tennessee Reconnect program at Chattanooga State.
I had been homeschooled my whole life and although I consider myself educated to some degree, I always wanted to do something more. I entered the workforce and became mired in the life that, although fulfilling, was still lacking in the potential that I saw in myself.  I considered going back to school, but the cost was prohibitive, and I thought it was beyond what I was capable of academically. At the same time, the longer I waited to get back into the classroom, the less confident I became that I would be able to learn at the level that I had been during my younger years. The idea of going to college was completely off my radar until the Tennessee Reconnect program was approved in 2018.
Demarquis Perkins, age 35
Engineering Technology Major
I am a Tennessee Reconnect recipient and it has helped change my life. My girlfriend and I moved to Tennessee about seven years ago because she received an amazing job offer (we got married when we moved here) and we did not know anyone here, or have any family in or near Tennessee. She recovers organs for transplant. Moving here, I did not know what I was going to do for work, especially without an education. I began by working at Mc Donald's and picked up a second job to make ends meet. Working both jobs still did not come near what we needed to help raise a family. We already had a 12-year-old and were soon to have another child. Things were moving fine though; due to the fact my wife had a great job.
I received an amazing opportunity to work at a manufacturing company though a friend. He helped me get my foot in the door and I began work as a forklift driver. It was more pay than what I was making previously, but still less than what we needed; however, I was excited to help my family out more than I could before.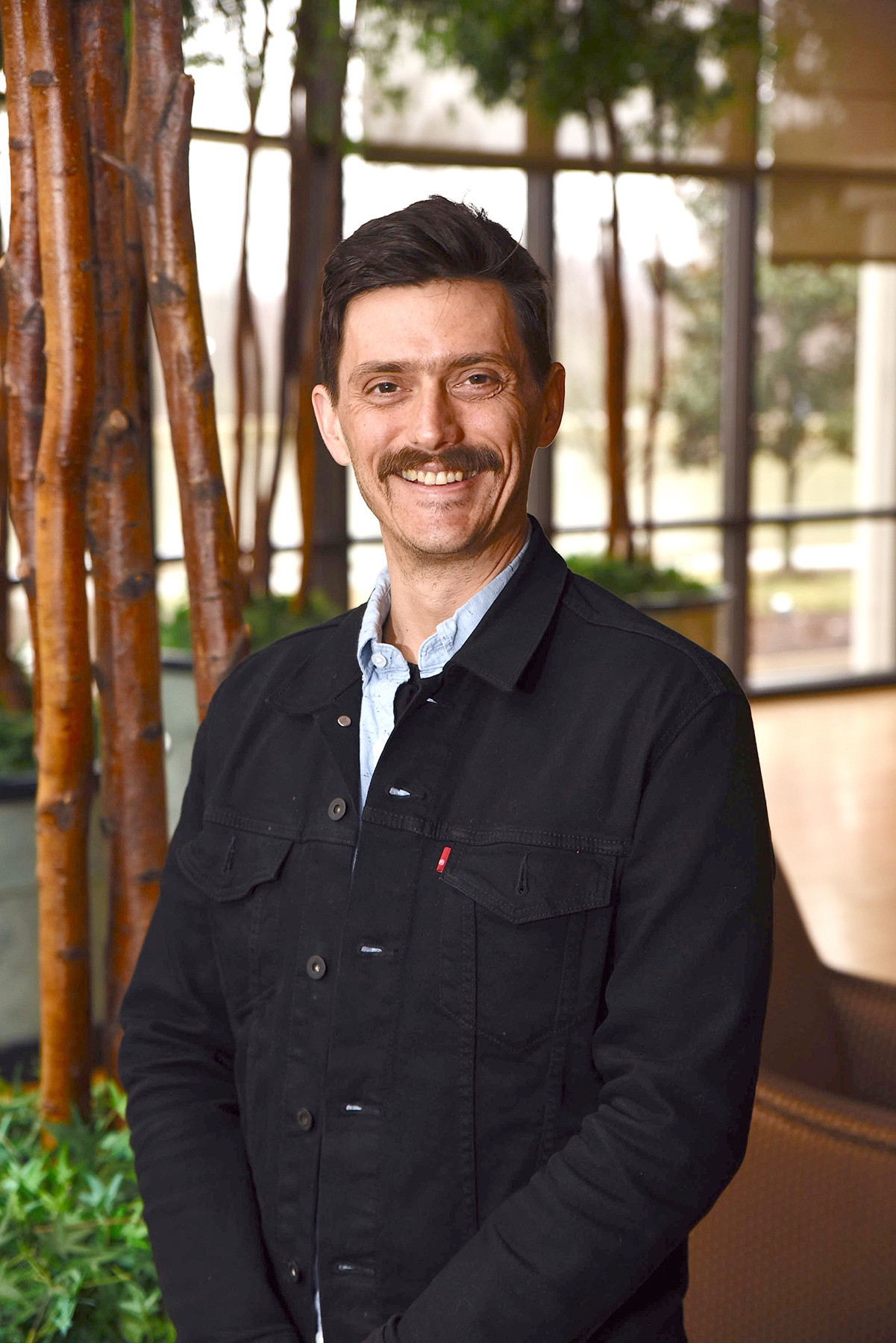 Justin Spencer, age 38
Environmental Science Major
My first attempt at college in 1999 was less than successful for a number of reasons. I wasn't yet equipped with the mental fortitude to tackle the workload of being a full-time student while simultaneously working to support myself. During my fourth semester at MTSU, my younger sister suffered a brain aneurysm at age sixteen and passed away. It was then that I decided to return home to help support my family.
I had been working in kitchens as a part-time job during school and continued to cook after I left Murfreesboro. I loved the creative process of being a chef, as well as the fast-paced and quick-thinking aspects of restaurant work. I rose through the ranks to sous chef at a restaurant in Nashville, loving every minute of it. My friends and family noticed my passion for the culinary arts and suggested culinary school, which I quickly took to and moved to Portland, OR. Fast-forward 17 years and that career took me across the country several times and as far away as Portugal and India for work.
Lonnie Williams, age 37
Business major
My college journey began back in 2013. I was living in Wise, VA, working for Lowe's. I made the decision that I wanted to go back to school, so I contacted the school and began the process to start in the spring of that year. After filling out the FASFA, I was excited to learn that I had been granted a few scholarships that were enough to cover my tuition. I had to cover the price of my books, and I was ok with that. The semester went great.
After completing my first semester, I was excited to begin my second. Because I had started in the spring, I had to complete the FASFA again for the fall. I was so excited and motivated because of how the previous semester had gone. You can't imagine my disappointment when I learned that I made too much money to receive any scholarships – I was devastated. How could I make too much money when outside of my regular bills I didn't have nearly enough to pay for college? Unfortunately, college had to take a back burner because I could not afford it.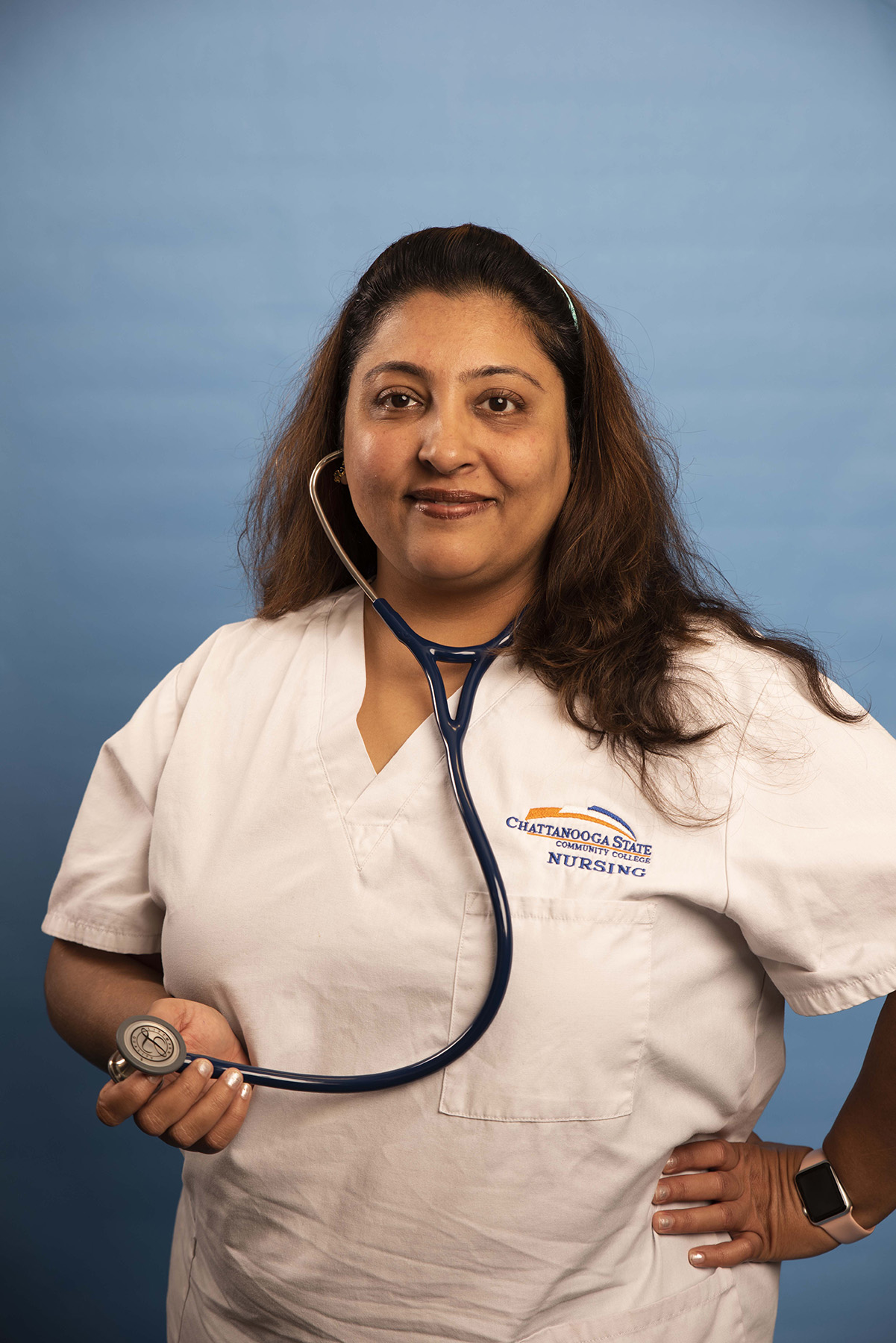 Johaina Poonawalla, age 39
TN Reconnect Graduate
Every person dreams for success and tries to achieve it in different ways. Similarly, I had a dream to become a Registered Nurse (RN) and serve humanity at large. This dream turned into reality because of Tennessee Reconnect. The scholarship received through Tennessee Reconnect ignited the hope in my heart to achieve my dreams.
Life poses many challenges. One such challenge that I encountered was the ability to pay for my tuition to further my education. As an adult, I had to juggle many responsibilities. However, I knew that I wanted to acquire the skill set and knowledge to become a registered nurse (RN), as no one would be able to take the acquired skill set and knowledge from me. The teachers in the nursing department were very helpful and guided me in my journey towards becoming a registered nurse. After acquiring the license to serve as a registered nurse, it opened many doors for me to further my education. It has given me an opportunity to carry forward the ethic of caring and sharing my knowledge to touch as many lives as possible. Learning is a lifelong process and Tennessee Reconnect provided the support I needed in this journey. 
I urge the adult population to take full advantage of Tennessee Reconnect to fulfill one's dream. The teachers and advisors at Chattanooga State Community College are there to help you. The college gave me the sense of my community where I felt I belonged. My message is simple, "Never give up." Where there is a will, there is a way.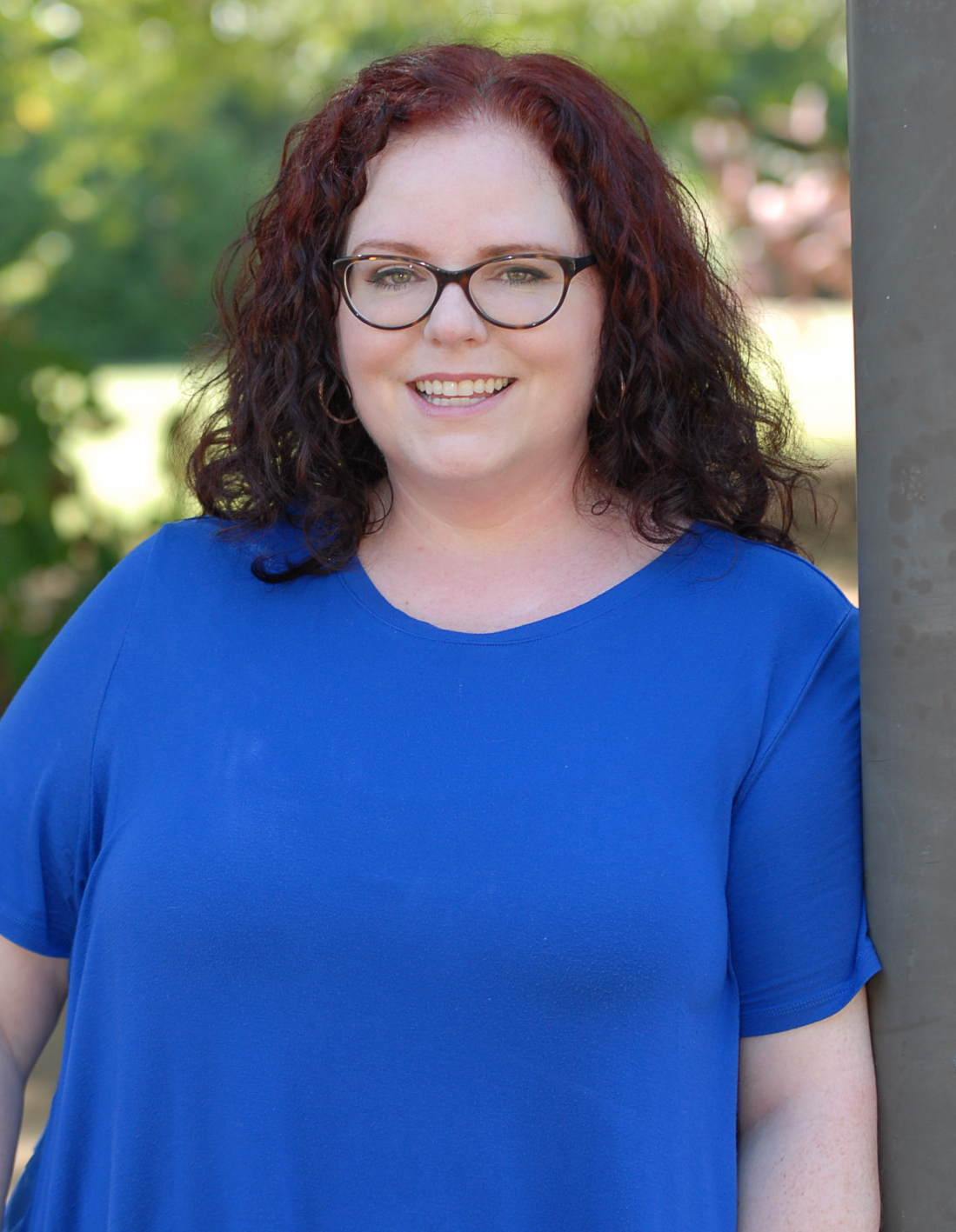 Keely Harris, age 47
Biology Major
My children know that it is never too late to make their dreams to come true. That is what TN Reconnect has done for my family and me. It has made a dream come true. My experiences at Chattanooga State have been life-changing. Having entered the workforce before high school graduation, I knew that was the route I would be taking because of necessity. Having insurance and paying bills was my priority after graduation. I attempted a degree several times but the course loads that I chose were too ambitious while working full-time, and when family obligations and illnesses would get in the way. I pushed the idea of going back to school aside because I was doing well in my career, but the desire to obtain a college degree was always there, nagging at me.​
Olga Powers, age 30
Registered Nursing major
My name is Olga Powers. I am a 30-year-old resident of Red Bank, Tennessee. I moved here in 2011 to be closer to my family. I love playing soccer, reading and spending time with friends, my partner Paul, and our cat Zero. 
I initially went to college right out of high school in 2007 in Morristown, Tn., but I was undecided on a major at the time. Not knowing what I wanted to do career wise, I was unmotivated, and did not succeed in my courses. After three years I quit school and made plans to move to Chattanooga. Since then, I have been working different jobs, waiting tables, and other customer service jobs while I figured out what I wanted to be when I grew up.
I always knew I wanted to do something that would have a positive impact on the lives of others, and finally came to the decision to go into nursing, focusing on behavioral health. I plan to earn my associate of applied science degree in Nursing at Chattanooga State, and proceed to get my BSN at UTC. 
The Tennessee Reconnect Grant has made it possible for me to return to school and advance my career. For the last year, I have been working as a patient care technician at Focus treatment centers, which is my first step in starting my career. I am very excited for the opportunity to learn and grow at Chattanooga State.
After I receive my BSN I hope to go on to get my Master's degree to become a psychiatric nurse practitioner, to help those struggling with mental health with their medication management, and overall well-being. Without Tennessee Reconnect I don't know that I would have been able to continue my education, as I'm not eligible for other federal aid. I am very thankful for this program.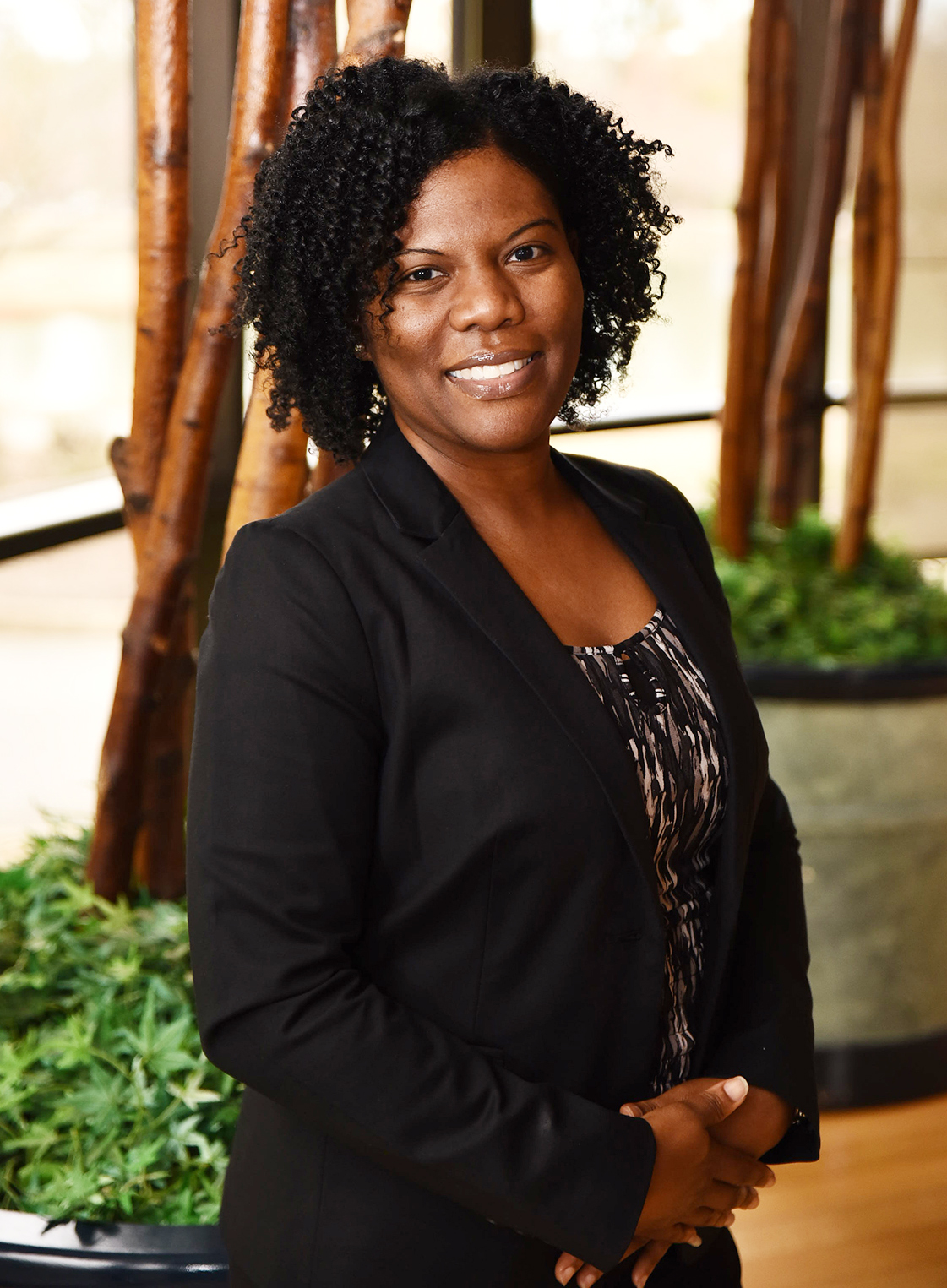 Latonya Henderson, age 41
Hospitality & Tourism Management major
I graduated high school in 1997 and decided to attend Chattanooga State to further my education and prepare for the future. Unfortunately, to my dismay, I became a college drop out. I was no longer confident in my ability to be a successful college student.
Shortly after, I begin working for a manufacturing facility and was employed there for 20 years. In 2009, I returned to college to pursue a degree in Business Management. The journey was pursued with great effort. Essentially, I began with developmental courses and then the courses for my major. I attempted to manage my coursework while working full-time as well. As time progressed, my classes grew more intense. As a result, I abandoned the course of study and concluded that college was not for me.
In 2017, my sister-in-law and I had a conversation regarding college. She asked me if I would be interested in going back to school. My response immediately was "no!" Her eagerness to convince me led to sharing information about the Tennessee Reconnect program. I told her that I would do some research and determine if it would be worth it a third time around.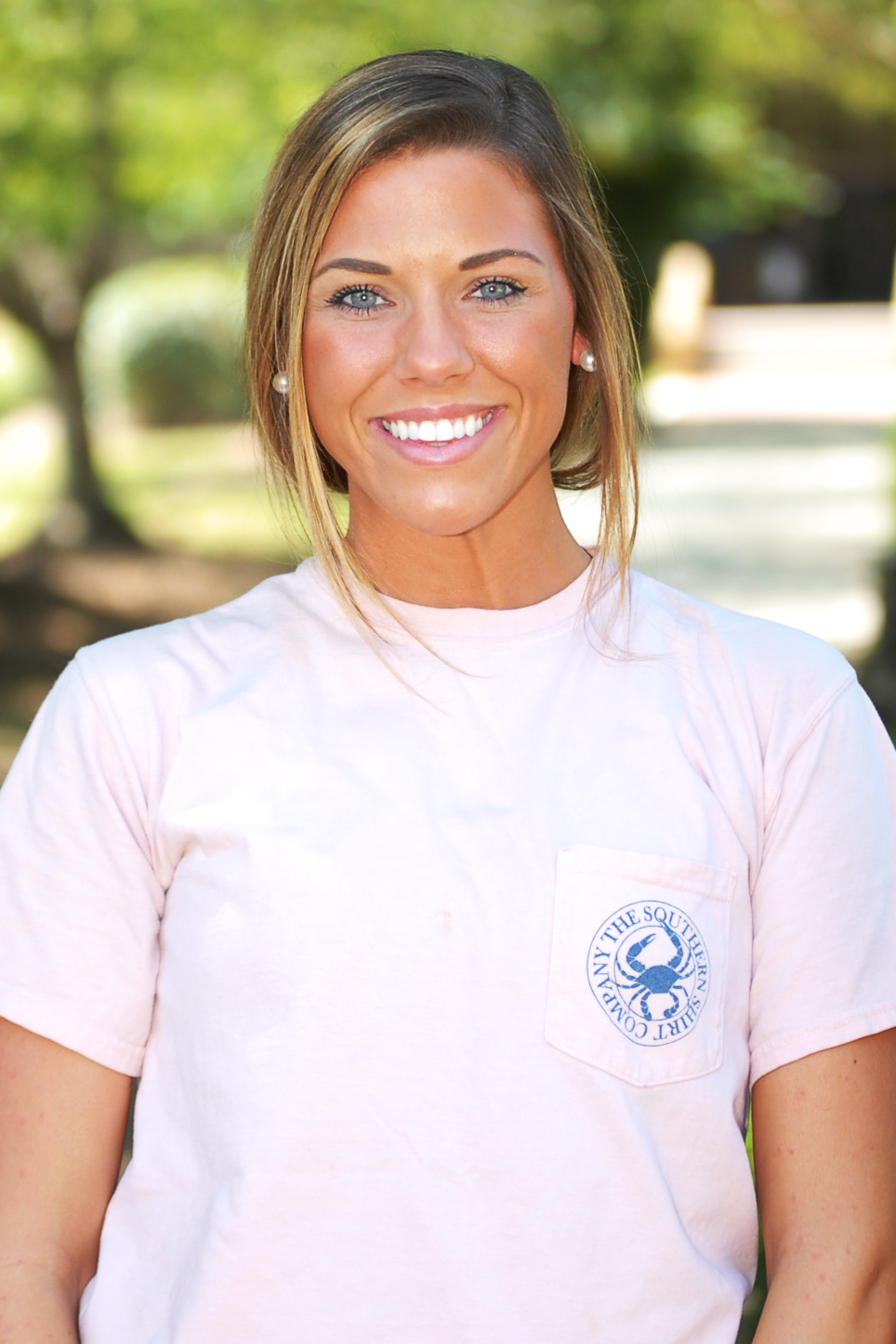 Breana Drymon, age 23
Administrative Professional Technology major
Did you know that 55% of students struggle to pay for college? And of that, 51% go on to eventually drop out, 30% percent of those being first-time freshmen. It's crazy to think of all the hard work and potential up to that point, being wasted due to people not being able to afford school, but if you're like me, dropping out was never a solution.
I'm 23-years-old and work full-time between my serving job and babysitting. I live with two other girls and have been on my own with no outside help from my family or anyone since I was 18 years old. Yes, it's been very hard, between finding the time and money for college, but giving up was never an option for me. As August approached, I was informed that I wouldn't be receiving financial aid to attend classes this semester. I knew I was already struggling to pay bills and that there was absolutely no way I could make ends meet and have the money saved up to pay for classes when they began. I felt like a complete failure and started freaking out at the thought of having to sit out a semester and get behind in order to save up the money I needed.
I decided to reach out to my advisor who told me about TN Reconnect. If it wasn't for TN Reconnect, I wouldn't be attending classes this semester. The TN Reconnect is a grant for adults to earn an associate degree or technical certificate, tuition-free.
Nick Jung, age 35
Cyber Security major
Deciding to go back to school in my thirties was a big decision. After rekindling my love of technology I began looking for programs that would prepare me for a job in IT in which I found Cyber Security to be a fascinating field. I began researching it and looking into the job market growth which seemed to be quite substantial over the next decade. Chattanooga State offered 3 focuses within the Information Systems concentration Programming, Networking, and Cyber Security. The mixture of networking and programming involved in the Cyber Security concentration garnered my attention from the beginning. Now 2 years later I am finishing my program with an A.A.S in Cyber Security with intention to transfer my degree to W.G.U and finish my Bachelors. I have achieved certifications in Network+ and Security+ with an upcoming certification exam for CySA+ in January. I have managed a 4.0 since returning as an adult student and gained membership in both the Spire National Honor Society and Phi Theta Kappa National Honor Society.
Student life at Chattanooga State has been a wonderful experience. With a multitude of programs aimed at student learning and integration it has not been hard to find it as a new home away from home. The staff in my field of study has been wonderful and always provided a platform in which I could excel and have the access I needed to learn in a friendly environment.
Tennessee Reconnect helped play a large role in my returning to Chattanooga State as an adult learner. With the stresses and responsibilities of everyday life many adults find it hard to contemplate the financial stress of student loan debt nor do they want to take on such a burden. Tennessee Reconnect provided an opportunity for me to return to school without having to worry about anything other than paying for my own books, although there is an opportunity to receive a scholarship for your books as well! The process is very streamlined and easy to navigate with someone willing to help every step of the way. Never once did I have any issues in my process to sign up or obtain TN Reconnect and if I had any questions along the way I always had someone there to provide an answer. My experience at Chattanooga State has been nothing short of exceptional and I hope that many others will choose to take advantage of the wonderful atmosphere, environment, and programs that they offer.
Antwon Baldwin, age 41
Digital Media Design & Production major / Media Technologies Concentration
My educational resurrection began the moment I spotted an advertisement for Tennessee Reconnect. During the past few years, I have secretly yearned for an opportunity to further my education by earning my degree. I left college more than twenty years ago with the intention of completing my associate degree in video production. This should have been an easy task considering I only needed one class to graduate. 
Over the years, I brutally discovered that life had other plans! I couldn't complete my final class online, nor could I receive a three-month leave from my occupation to travel out of town and complete the class in person. Now, twenty-one years later, I was presented with a second chance in life.
Tennessee Reconnect has opened a door that has been nailed shut for over twenty years, and I am taking full advantage of this opportunity to leap through it! My advice to any adult wishing to change careers, or further their education is to take advantage of Tennessee Reconnect. 
Don't worry about the academic assignments; you'll soon learn that college is a lot easier the second time around as an adult. I assure you that time management is the primary dilemma you will face. Balancing school, work, and family may seem difficult; however, Chattanooga State has created programs geared toward assisting adult students in establishing optimal time management.
Earning your degree is the first step towards your dream career. Stop making excuses, take a leap of faith, and begin the journey towards success. You owe it to yourself!
Katrina Griffin, age 34
A.S. Transfer, Communications Major
I always wanted to earn a college degree. I got married at age 19 (we are about to celebrate our 15th wedding anniversary!) and we had kids right away - when I was 20 and 22. My husband stayed in school and worked while I stayed home with the kids. 
In my 20s, I wanted to start college, but my children and I experienced serious illnesses. My son had juvenile melanoma at birth and needed heart surgery when he was 8-years-old, while my daughter was in and out of the hospital for a year before she had kidney surgery on her first birthday. At age 25, I had heart surgery followed by two strokes at age 27.  
Four years later when my family and I were all finally healthy, I enrolled at ChattState. Now at age 34, I plan to continue my education at MTSU pursuing my bachelor's degree, but I do have dreams of earning a master's degree. My kids are now ages 13 and 11 and they tell me almost weekly that they are proud of me. ChattState is a huge part of my story and I always brag about how great it is when I can!   
There is another part to my story that I've just recently started sharing. Following all the surgeries and illnesses in my family, I was diagnosed with bipolar disorder. The disorder is nothing like how the media portrays it - I work, take care of kids, and do school just fine. After lots of research and talks with my doctor, he explained that unexpected heart surgery at a young age can set off depression or bipolar disorder. So many people struggle with mental illness - but with medication, talk therapy and motivation (which I try to provide) - it can be handled. And handled well at that! 
I am just so thankful for ChattState. It's such an amazing school... I hear people say negative things about it, but if one is willing to do the work - the instructors will work with you. It's been proven time and time again. My GPA is a 3.5 and I'm so, so, so happy. It's all been worth it.
Princess Burney
I first began my journey at Chattanooga State in August of 2000 majoring in the pharmacy technician program. In May 2002, I graduated with a 3.263 GPA. Following graduation, I finished six weeks of clinicals to gain hands-on experience in pharmacy, while also working my first pharmacy job at Eckerd's Pharmacy. Soon thereafter, I took the national PTCB board exam. In July 2002, I passed the exam and became a certified pharmacy technician.
During my 17-years as a CPht, I've worked in a compounding laboratory where I compounded specialty medications to meet patient's needs. I'm currently employed at the Erlanger Hospital main campus pharmacy.
For several years, I've been wanting to further my education to take my career to the next level but, like most adults, the issue has been finding the right schedule and financial assistance to help pay for school. At the beginning of 2019 I came across an ad about Tennessee Reconnect. I researched all the benefits and qualifications about the program, contacted all sources, and submitted an application, which was a great success. I am proud to say thanks to Tennessee Reconnect, I will be re-attending Chattanooga State this fall semester 2019 to fulfill my goal in furthering my education and taking my career to the next level. I will be majoring in Health Science and thereafter, expanding the level of my career to a forensic science laboratory technician. I encourage anyone to never give up on your dreams and goals – just continue to walk by faith; there's always time for growth.
Donna Pickering, age 62
Digital Media Design & Production/Media Technologies Major
I used to think I would never have the opportunity to go back to school and earn a degree. My father passed away when I was 15 and my mother, being Japanese and reserved about her English in social circumstances, was not very involved with our education as far as consulting with teachers or other activities. My younger sisters had an easier time, but being the eldest, I always had to fight for everything. I really didn't have any mentors to help guide me along a career path while I was growing up, and I had to learn everything the hard way.
I was extremely shy back then, but I did know that after Star Wars came out, I wanted to be a special effects makeup artist, and no matter how much people thought I could never do anything like that, I was determined to prove them wrong.
I saved my money, moved to Los Angeles, worked several jobs to support myself, and had many exciting adventures. I had the opportunity to talk with Frank Westmore (who came from a family line of Hollywood's most famous makeup artists), and he referred me to an apprenticeship program. It was a year-long waiting list, however, and since life continued to happen, I ended up on a different path and sacrificed my dream.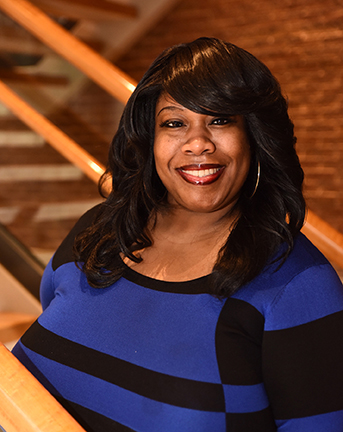 Latoya Williams
Business Administration Major
As a re-enrolled graduate of Chattanooga State, I once struggled as a single parent raising three small children by myself. As a good parents wanting the best for their kids - you sacrifice, but you always keep your goals prioritized. I always said that once my children were near adulthood, I would come back for additional education. Thank goodness I have a daughter that graduated from Tyner High in 2016, a son who graduated from STEM School of Chattanooga in 2017, and my youngest child that is currently a junior at McCallie School. Currently, my oldest child and middle children attend college here at Chattanooga State, which explains that determination is  contagious--- especially when you have a single mom that encourages, participates, and understands goals and strengths.
Education is never a joke in my household based on the fact that I never actually got a high school diploma. I'll never forget when I got my GED at Chattanooga State, an advisor asked, "Where are you going?" I said, "Catching the bus because I dont't have the $15 to enroll." She yelled at me to come back, gave me the enrollment fee, and said, "You will make it, and I know this!" I'm so proud that someone saw my glow for success. I graduated in 2006 from Chattanooga State with a certificate in Business Systems Technology. This is one reason why I shine brightly for education around everyone, no matter what age, race, background, etc.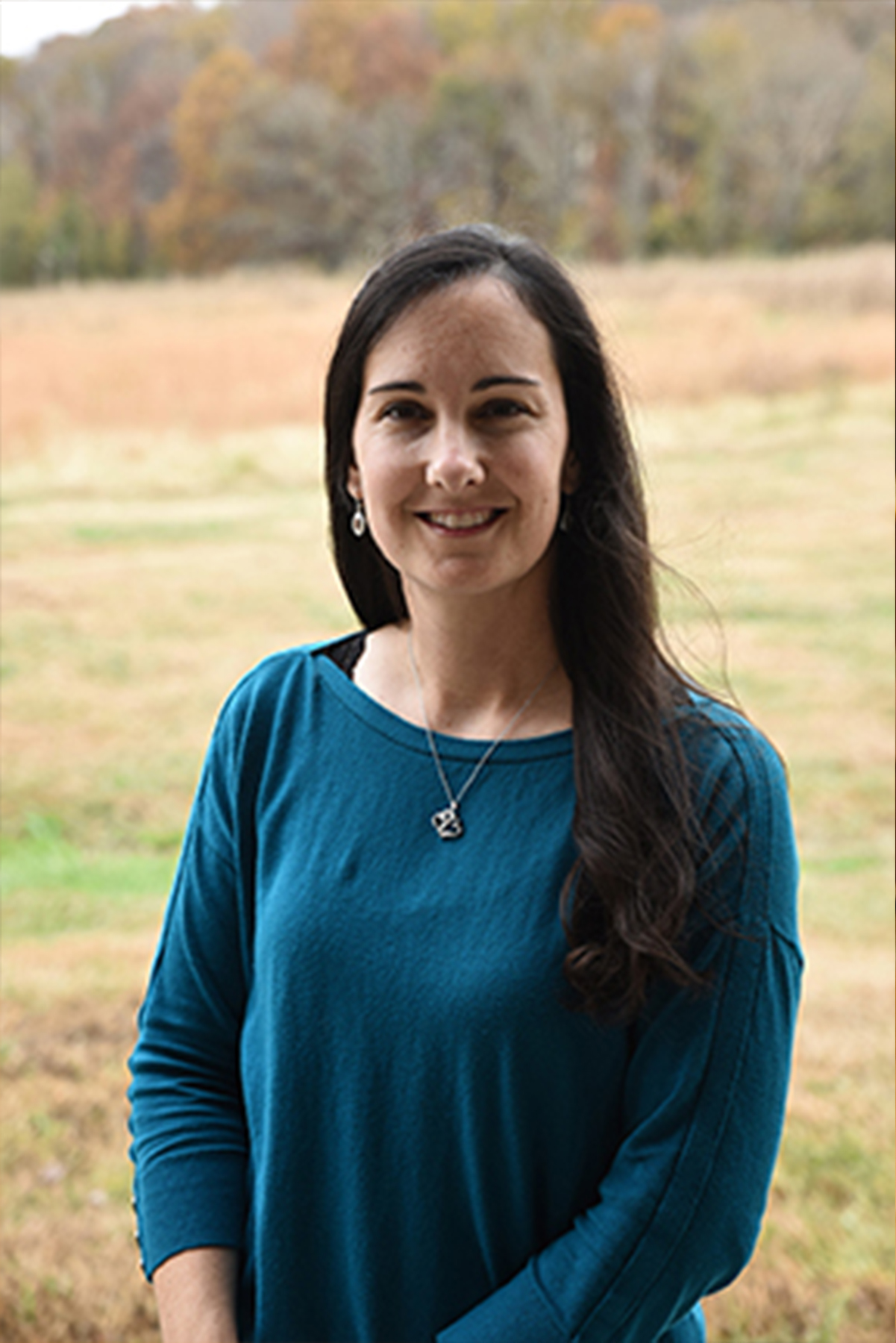 Misty May, age 38
Business Administration Transfer/Accounting Emphasis Major
My story begins more than 20 years ago. After graduating from High-School in 1998, I enrolled in college to pursue a degree in accounting. I married shortly thereafter, and after obtaining a job related to the field I was majoring in, I decided to quit college. I focused on my family and worked full-time. A few years later, I was blessed with a son, then a daughter. I had the opportunity to stay home with each child until they started school. When my youngest child went to school, I began to rethink my decision to quit college many years earlier. I went to work part-time to fill my days with a local Head Start Agency. Head Start is a big supporter of education and improving your life, along with the life of your family. I noticed that many of the people I worked with had obtained their degrees later in life, and they were great at what they did!
I started to think about returning to college, but there were factors that had prohibited me from returning in the past. The first was a matter of convenience. Getting to campus would be tough. Then Chattanooga State expanded their Kimball Site. It was close to where I live and work. The number of classes available online had also increased over the years. My other issue was the tuition. I did not want to rack up student debt to go back to college. Then I heard about Tennessee Reconnect being revised and learned that I might qualify for tuition costs to be paid. I checked into it, and I did qualify. Now all the reasons that once kept me from returning to classes were gone. The only thing standing in my way was myself. I decided to get past my fear of failure and go for it. I was out of excuses.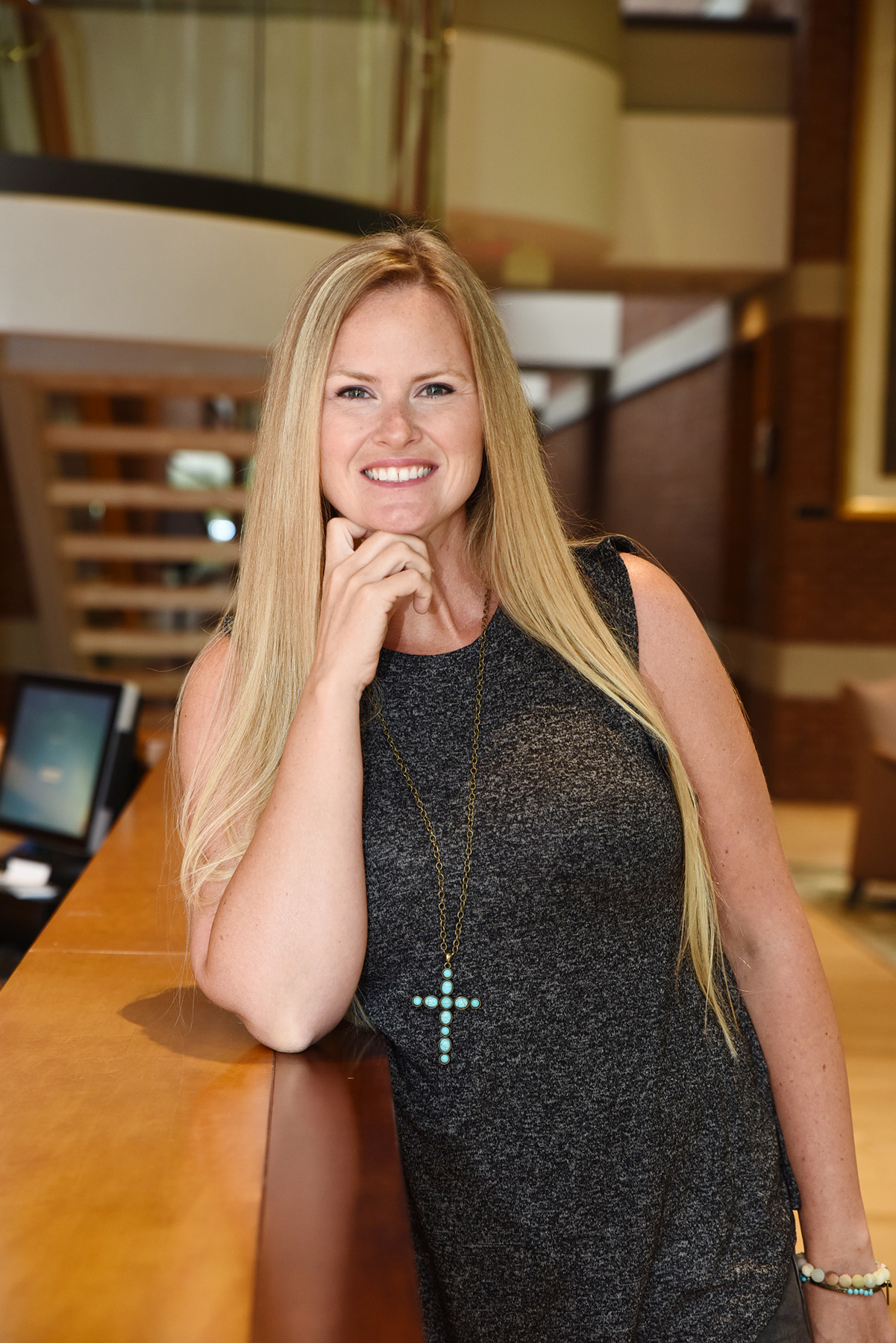 Adrianne Blackwell, age 33
Registered Nursing Major
I am the mother of two boys. In 2014, I decided to earn my GED and go to college. When I made that decision, I thought I would already have a degree and joined the workforce by now, but with the burden of paying for classes that did not happen. After I applied for financial aid, I learned that I only qualified for a loan, no assistance other than that.
I have had so many people tell me that they are still paying back student loans. With my oldest son graduating high school in a few years and starting college himself, taking out a student loan for myself was not a good idea. With the TN Reconnect program I can finally attend college at a pace that is going to help me reach my lifelong goals sooner than I anticipated. This program is perfect for adults like myself who do not qualify for financial aid, yet do need assistance paying for college. I am so excited to start this fall at Chattanooga State!
Rosanna Walker, age 39
Nursing Transition Major
I attended college directly after high school, but I didn't finish my degree for a number of reasons. While working as a Certified Nursing Assistant, I decided that I wanted to become a nurse. After getting married and having two children, I went back to school and graduated as an LPN in 2011. I went on to have a third baby. I enjoyed working as an LPN, but I always felt that I could do more. I was also motivated to earn a larger salary, more respect, and greater job security as a Registered Nurse. With the help of Tennessee Reconnect, I have been able to take classes online and on campus through Chattanooga State. I have been accepted into the LPN to RN transition program, and at 39 years of age, I will graduate in May 2019 with an associate degree in nursing. 
Going back to college is a temporary sacrifice for both my family and me, but it will be worth it.  I work full-time night shifts on Friday, Saturday, and Sunday, and I attend classes during the week. My husband works during the week and is studying for a degree in computer science. I order groceries online and leave piles of clean laundry around the house for my family to help put away. Our life is not perfect, but we are team. My three children see us getting up, rushing around, working hard, and reading books every day. I believe this will instill in them a strong work ethic and inspire them to pursue higher education. I sometimes imagine my children watching me walk across the stage and cheering me on as I receive my degree. This motivates me to keep trying. In just one year, my dream will become a reality.  
I encourage adults like you to look into going back to college. With the financial assistance, advising, and part-time flexibility that Tennessee Reconnect offers, now is the time to invest in your future and your family's future.
Garrett Espy, age 27
Criminal Justice Major
I consider myself an unconventional graduate of Chattanooga State Community College. My journey through life and the pursuit of a higher education degree began when I graduated high school in 2010. I, like many people, was unsure of what I wanted to do for my future career. I knew that I wanted to go to college, but I was afraid that I would make the wrong decision and end up regretting my choice. I always believed in the saying, "chase the job that you love, and you'll never work a day in your life," so I decided to go into the workforce instead and save money for school until I figured it out. At the time, my family was unable to send me to college and warned about acquiring student loan debt, so I decided to save enough money for my first couple of semesters at college, which involved working a full-time job along with living in an apartment on my own. It was a challenging time in my life, but it taught me responsibility and the importance of a college education.
After three years of working, I had saved enough money and at the urging of wise friends and family, went back to school at Chattanooga State. Luckily, Chattanooga State offered a flexible schedule, so that I could still work full-time and take my classes part-time. Knowing my journey would be long and challenging, I was determined to succeed after finally discovering I wanted a career in criminal justice. Through the guidance of God, family, and friends, I came to the conclusion that I was meant to help and protect the society in which I lived and it strengthened my resolve.
Al Sands, age 46
Accounting Major, TN Transfer Pathway
I reenrolled in Chattanooga State Community College after dropping out some 20 years ago. It took a lot of courage for me to make that move to return, but with the support and encouragement of my family, I reenrolled in the Fall of 2015.
Initially I enrolled for one class just to get back in the groove of things, to make sure I could manage working full-time and attend college. As I increased the number of my courses, I soon found myself taking out a student loan to help cover my tuition, which I didn't want to do, but I so wanted to graduate this time around. In the Fall of 2017 I applied for Tennessee Reconnect grant to assist with my tuition cost.
The Tennessee Reconnect grant has help me financially to continue my education without the burden of student loans. I am set to graduate in December of 2018 with my associate degree and have plans to transfer to a four-year university. Thanks Tennessee Reconnect!
James Fry, age 52
History Major
As I watched each of my four children graduate with various degrees each from different universities, I was so proud of all that they achieved. As parents, we were proud too, knowing that we have helped give our children the gift of education that is so important in today's society. Although I was glad for my children, I felt a deeper emotion, a nagging feeling at each celebration, knowing that I had never graduated from college. Thirty-five years ago, I enrolled in college, but my father's illness and other responsibilities proved to be too large a barrier, so I left school and never imagined returning. Meeting and marrying a wonderful and nurturing wife, raising kids and working more than full-time, I was proud of what I was able to accomplish; however, I always knew it would have been easier with a college degree and I would have had the ability to pursue more choices in my career path.
At each of the graduations for my children, I had always said aloud, "if I could do it all over again, I would...", and last year, after attending the fourth and last graduation ceremony as my youngest daughter graduated, I decided to take a huge step and return to college. I selected History as a major, and with my family's support, I have begun a life-changing journey that has led me to a renewed sense of purpose, pride and a new community through attending Chattanooga State Community College. Most importantly, through Governor Haslam's "Drive to 55," the Tennessee Reconnect grant has made it possible for me to attend tuition-free and focus on these new goals I have set for myself.
Eva Milligan, age 41
Wellness & Fitness Leadership Major
As a wife and mother of two children, ages 9 and 14, I have been interested in fitness and weight training since I was 12-years-old when my older brother taught me how to lift. I went to work straight out of high school and worked my way up in the company by whom I was employed. After I married, I quit my job to become a stay-at-home wife and mother for the last 18 years.
Since my children were older and in school, I was ready to go back to work but had no idea where to start. My husband had been suggesting that I go back to school to get a degree, but I was always worried about the expense of college. It was at this time that I looked up Chattanooga State to see what degrees they offered and found out about TN Reconnect. I had always told my husband, if I could go to school for free, I would go back in a heartbeat. I never dreamed a program like TN Reconnect would come along. It has been a blessing.
The financial part was well taken care of, but then fear set in about the workload, studying, and being a 41-year-old woman in college. Of course, it is nothing like I had imagined it would be. The workload and studying are very time consuming, but it is not as bad as I thought it would be after being out of school for so long. Being on a college campus has not been uncomfortable at all. I've been mistaken for a professor a few times, but the younger students I've worked with have been great and treat me like any other student. The professors and staff at Chattanooga State have been amazingly patient and helpful, which has made my college experience so much better.
Deborah Hale, age 50
Early Childhood Education Major
For over 20 years, I had the privilege of fulfilling my life-long dream of being a wife and stay-at-home mother to four wonderful children that includes a son and three daughters. I was so grateful that God had blessed us with the necessary resources that enabled me to spend my days volunteering at our children's school, and striving to meet the needs of our very busy family. I was especially grateful for the three years I was able to homeschool the girls, and will forever treasure the time we spent together.
Three years ago, my circumstances changed dramatically. Following an unexpected divorce, I attempted to re-enter the workforce. I quickly realized that I lacked the skills necessary to acquire a position that would not only provide adequate income to support myself and the daughters who were still living with me, but also allow me to save towards the purchase of a new home for my family, and gain greater financial security.
I wasn't sure how I was going to accomplish it, but I knew in my heart that I needed to overcome my fears, and feelings of inadequacy so that I could pursue my other dream of going to college to become a teacher. I've spent many years teaching preschoolers and elementary children in different capacities. I've worked in Mother's Day Out programs, filled in as a substitute teacher at my children's school, and currently teach a classroom full of 4- and 5-year-olds at my church. I often refer to my Sunday School classroom as my happy place and I want to experience that same feeling every day, surrounded by children who are full of life and curiosity.         
Marcus Cosey
My story starts from the beginning when as a kid being told that I would never amount to anything. Hearing those words, hurt so bad and I had to learn to build confidence from being told that I could not do certain things. I began to read The Bible as a kid and loved reading Philippians 4:13, "I can do all things through Christ which strengthens me." So, from high school until this present day I learn to say, "I can" instead of "I cannot." I can is where I draw my strength from when no one believed me, God told me I could do it. After graduating from high school, I went to Chattanooga State to pursue a career in welding from the fall of 1999 to the spring of 2000. The summer of 2000 I decided welding was not the career I wanted to continue to pursue. The remainder of that year I worked different temporary jobs. One day while out and about, I ran into an old high school classmate who informed me that the Chattanooga Choo Choo was hiring. I applied and was hired in 2001 in the landscaping department. I worked there for eleven years. While working at the Choo Choo, my manager would always say to me that I needed to go to school. Being young, she saw the potential in me of being more than a landscaper. Plus, she knew my career growth was extremely limited. She told me; you cannot work at the Choo Choo all your life. So, I decided to go to Chattanooga State for a second time in 2004 to 2005 completing the landscaping certificate program. It was good that I finished school, but I was still searching for what I really wanted in life. Years later after three different jobs, my "I can" attitude was setting in. My current job at the Chattanooga Gas Company has more opportunities for development and career growth. So, I began to discuss with my wife that I was going back to school to get a degree. I would always share with others if you believe it you can achieve it. Now I am taking the advice that I had given to people over the years and using it for myself. The Lord has blessed me over the years to be a blessing to others. By encouraging them to pursue their goals and to never give up. I finally know what degree I want to work at which is Construction Engineering. My God has built me for this journey of completing my degree all the while working full time to support my family. It is never okay to tell a child they will never amount to anything. I took that negative energy and flipped it to positive energy. But the God I serve told me I CAN NEVER QUIT, with that my journey has come full circle. It is not how you start but how you finish and giving your all to the end.