Last year, Chattanooga State Center for Workforce Development and Training provided training programs in 4 different countries (USA, Germany, Mexico and Brazil) and in 5 different languages (English, Spanish, German, French and Polish). view recent case study
Specializing in Customized Training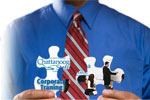 Training a workforce is essential to business success. But where do you start? Knowing where your workforce strengths and weaknesses lie is critical to the success of the training program that you choose. Chattanooga State provides the assessment tools needed to evaluate your workforce and help create programs to effectively train your workforce and maximize your efficiency.
Location: You Decide When and Where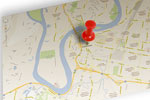 When: We will train when you need it; First shift, Second shift, Third shift or Weekends
Where: Chattanooga State, Your Site or a Third-Party Site
Main, Dayton, Kimball and Sequatchie campuses
We will train at your facilities no matter where they are located; in town, in-state, out-of state, even out-of-country!
We will arrange training space at a facility in a location of your choice.
High Quality and Results
Expect High Quality
Our customized training programs are developed and tailored for every corporate partner.
Your program meets your company's specific objectives
Content that is customized to the education level, experience and interests of your attendees
Experienced, credentialed, instructors are chosen from our current roster of 500+ professionals
The money for the two hours of weekly coursework is well spent.
Productivity and Quality Training
Learning the principles behind improving productivity and quality in an operation are key to the success or failure of a business. Chattanooga State provides training to help in these key areas, including Six Sigma, ISO standards, and Statistics.
This is an investment in our people and future. Our growth plan says we need more people to take on challenges.