Get Involved!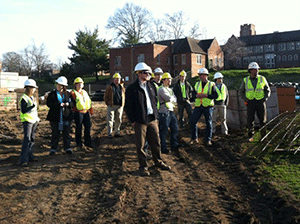 Involvement with student clubs and organizations provides students with an opportunity to build connections, network within the campus community, plan activities, and gain practical experience that complements their academic programs.
Chattanooga State offers numerous opportunities for students to participate by joining clubs and organizations. With over 40 clubs and organizations to choose from, all students can find something that appeals to their interests.
Club of the Year, Associated General Contractors!
The Associated General Contractors Student Chapter is an avenue for students to network, develop professionally, and learn skills to advance in construction and related fields. They are heavily involved within the community as they perform several service learning projects throughout the year. The AGC Student Chapter maintains an equal level of involvement on campus by hosting various events, speakers, and socials. For the 2014-2015 academic year, the organization earned Gold status in the Steps to Success program and ultimately won the 2014-2015 Student Organization of the Year at the Hats Off to Excellence Awards.