TN Promise FAFSA Deadline is February 1
January 25, 2019 | | Internal Press Release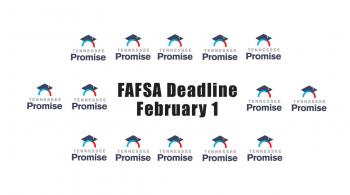 Tennessee high school seniors, who have already applied for the TN Promise Scholarship and plan to attend Chattanooga State Community College during the fall 2019 semester, need to submit the FAFSA by February 1, 2019. All submissions are made online at www.fafsa.gov. Failure to submit the FAFSA by the deadline will result in the forfeiture of the TN Promise Scholarship.
In order to assist students with completion of the FAFSA, personnel from TN Achieves will be available on Tuesday, January 29, from 10 a.m. to 5 p.m. in the Tiger Express Lab located on the second floor of the Student Center. Assistance is also available on Thursdays from 10:00 a.m. to 5:00 p.m. by Financial Aid representatives.
To find out what is needed when filling out the FAFSA, students may visit https://studentaid.ed.gov/sa/help/info-needed. For help at other times, contact the Customer Response Center for details at (423) 697-4400.