TCAT Open House is July 12
June 11, 2018 | Betty Proctor | Internal Press Release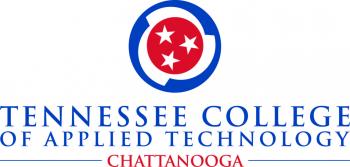 Individuals of any age desiring a great job with competitive wages should plan to attend Open House on Thursday, July 12 from 4:00-6:30 p.m. at the Tennessee College of Applied Technology (TCAT) at Chattanooga State. During the Open House, faculty members will be available to discuss programs and showcase program labs.
The TCAT at Chattanooga State offers 26 high-demand programs for discerning students. Each of these diploma programs can be completed in one year's time or less. Once completed, graduates can look forward to exciting job opportunities in their future.
Funds are currently available to help students become career-ready in just one-year. 2018 Tennessee high school graduates who applied for the TN Promise Scholarship by November 1, 2017 and completed the required community service component are eligible for this last-dollar scholarship that will cover mandatory tuition and fees not covered by the Pell Grant, the HOPE scholarship, TSAA, SEOG, or other outside scholarship funds. 
In addition, adults of any age and recent high school grads can qualify for the Wilder-Naifeh Technical Skills Grant that pays $2,000 per year toward any TCAT program. 
The TN Reconnect Grant for TCAT programs is also a last dollar funding opportunity for adult students 24 years of age and older who have been TN residents for at least one year prior to enrolling, have completed a FAFSA, and have not already earned a TCAT certificate or diploma. 
Student services will assist students with applying for the Tennessee Reconnect Grant, applying to Chattanooga State, filing the FAFSA, and registering for a TCAT program.
TCAT Fall classes begin Monday, August 27. For more information, please call 423.697.4433 or visit the TCAT webpage