New Technical High School Program at Volkswagen Academy: Mechatronics Akademie
June 14, 2016 | Betty Proctor | Internal Press Release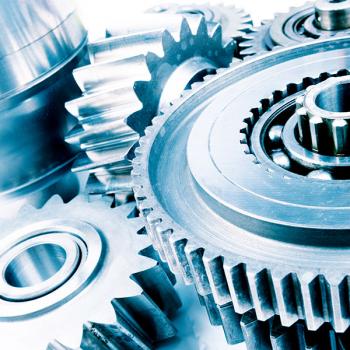 Chattanooga, TN (June 14, 2016) --- As a part of workforce development in the Chattanooga area, Volkswagen of Chattanooga, Chattanooga State and Hamilton County Department of Education have collaborated to create a two-year curriculum for high school students at the Volkswagen Academy. The program is designed for students to complete their final two years of high school while earning more than 40 credit hours toward an associate degree in Mechatronics.
Beginning in the fall of 2016, a cohort of 24 juniors from four area high schools (Central, East Hamilton, Ooltewah, and Tyner Academy) will enroll at the VWA annually. The target group is Hamilton County high school students that will benefit from a hands-on curriculum. The recruitment strategy was geared toward open access and diversity and is facilitated by the advisors at each high school helping to identify potential students. The program will offer an industry-focused technical track to Hamilton County high school students.
Classes will provide a combination of high school requirements and Chattanooga State credit. Hamilton County and Chattanooga State instructors will teach students on a schedule that will be flexible to fit the schools involved. Students will require only one additional year of college-level courses to complete their Associate of Applied Science degree in Engineering Systems Technology through Chattanooga State.
The technical training these students receive will better prepare them to enter the Chattanooga work force sooner after graduation.
Junior-year classes
Environmental Science (high school only)
Mechatronics I (high school only)
Algebra II (high school only)
English 11 (high school only)
Welding Principles (dual credit)
AutoCAD (dual credit)
United States History (dual enrollment)
College Success in Engineering Technology (dual enrollment)
Mathematics for Engineering Technology (dual enrollment)
Industrial Safety (dual enrollment)
Senior-year classes
Mechatronics II (high school only)
Electrical Fundamentals (dual enrollment)
Pre-Calculus (dual enrollment)
English Composition I (dual enrollment)
Microeconomics (dual enrollment)
American Government (dual enrollment)
Concepts of Physics (dual enrollment)
CATIA (dual enrollment)
Fluid Power (dual enrollment)
Communications in Engineering Technology (dual enrollment)
The students are participating in a week of orientation and teambuilding activities that will culminate with a reception at the Volkswagen Academy, 8100 Volkswagen Drive, on Thursday, June 16, from 2:00-3:00 p.m.
The media is cordially invited to attend.