Chattanooga State's Latin Festival Postponed to 2021, Celebrating Latino Scholars
September 29, 2020 | Nancy Patterson | Internal Press Release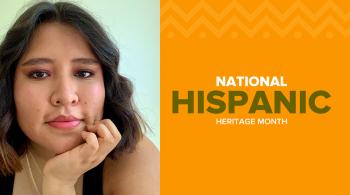 Amid the coronavirus pandemic, the sixth annual Latin Festival at Chattanooga State is moving from Fall 2020 to Fall 2021 in order to help protect the health and safety of all attendees, partners, performers, and vendors.
In 2019, the fifth Annual Latin Festival was held during Hispanic Heritage Month and hosted a large and engaged crowd on the main campus of Chattanooga State. Net proceeds from Latin Festival 2019 provided almost $20K benefiting the Chattanooga State Latino Scholarship. To date, $72,000 has been awarded from the Chattanooga State Latino Scholarship to support 65 students, thanks to Latin Festival proceeds from the prior five years.
"We are disappointed that the festival needs to be postponed, but we know this is the right decision to keep our community safe," said Quincy Jenkins, Executive Director of Diversity Equity and Inclusion at Chattanooga State. "This year during Hispanic Heritage Month, which runs Sept. 15th through Oct. 15th, it is fitting that we honor our Latino Scholars and seek support to grow the scholarship to help more students."
One of the recipients of the Chattanooga State Latino Scholarship is current Chattanooga State student Natalie Sedeño. Natalie served as president of the Latin American Student Organization (LASO) at Chattanooga State and received the "Emerging Leader Award" at the La Paz Latino Leadership Awards Ceremony.
"I am so thankful for the Chattanooga State's Latino Scholarship," said Ms. Sedeño. "This scholarship has allowed me to continue my education and pursue my dreams."
Gifts to the Latino Scholarship may be made at give.chattanoogastate.edu.
For information about Latin Festival 2021, please email latinfestival@chattanoogastate.edu.