Chattanooga State Humanities & Fine Arts Faculty to Host Young Writers Conference
January 4, 2018 | Betty Proctor | Internal Press Release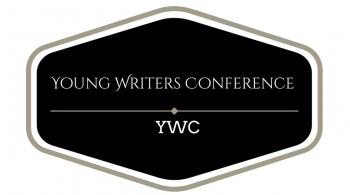 Faculty from the Division of Humanities and Fine Arts at Chattanooga State Community College are expecting a good turnout from local high school students at the annual upcoming Young Writers Conference focused on creative writing within a multitude of disciplines. It will be held in Chattanooga State's Humanities Auditorium on Thursday, January 11, 2018 from 8:30 a.m.- 2:30 p.m.
Faculty volunteers lead sessions on different genres and elements of fiction, poetry, film, theatre, and many other types of writing and performing. Young adult guest author Jeff Zenther, will present a reading and lead a discussion at 1 p.m.
Students at the conference have the opportunity to submit works of poetry, short fiction, or nonfiction essays for a writing contest. A yearly collection of work from each student also will be available for each person in attendance. An award ceremony for student writing will follow the guest author's reading.
For more information, or to be contacted about the 2019 conference, email Stanley "Buck" Weiss at Stanley.weiss@chattanoogastate.edu or call 423-697-5508.
Story by Hannah Baker