11th Annual Health and Wellness Fair
February 1, 2018 | Betty Proctor | Internal Press Release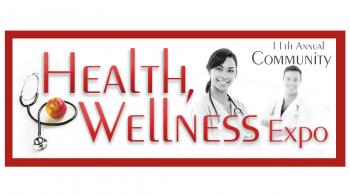 The Chattanooga State Community Health Institute will host the 11th annual Health and Wellness Fair on Friday, March 2 from 9 a.m. until 1 p.m. at Chattanooga State's Health Science Center. The purpose of the event is to promote health and wellness to students, employees, and the greater Chattanooga area. The event is free and open to the public and will have free parking. It will feature exhibits from local health professionals as well as one-on-one consultations with healthcare professionals.
The Hamilton County Sheriff's office will conduct "Operation Medicine Cabinet" a drug take back program where anyone can safely turn in unwanted medications for proper legal disposal. Health practitioners should register by February 15.  There is no fee to exhibit. Health practitioners are encouraged to provide free screenings and give-away items as appropriate. Two levels of sponsorship are available which will include prime lobby location as space permits.
Registration is on a first come basis and is expected to fill capacity. Contact Carly.Brewer@Chattanoogastate.edu for registration and sponsorship information.