Math and science are leading fields yielding countless opportunities. To gain a quality education that leads to a rewarding career take advantage of our university transfer programs. Let's obtain the brightest future together!
Scholarships
Scholarships are available to students based upon their academic performance, community service, residency and other criteria as defined by the founder or donor of the award. Both the State of Tennessee and the Chattanooga State Foundation provide scholarships for qualified students.
Student Opportunities
Math Center
Located on the second floor of the Instructional Materials Center in IMC-225, the center is open days, nights, and weekends to help students with all levels of math. The center is equipped with over 180 computers for use by students. Math faculty and tutors are always available to assist students.
Hours of Operation:
Monday - Thursday 8:00 AM - 8:30 PM
Friday 8:00 AM - 4:30 PM
Saturday 9:00 AM - 2:00 PM
Sunday Closed
Contact:
Math Center Coordinator - ashleigh.chatham@chattanoogastate.edu
Math Center Manager - angelina.blevins@chattanoogastate.edu
Partner Outreach
Early College Hybrid Online (ECHO)
Chattanooga State's mathematics department offers early college math courses to high schools through its Early College Hybrid Online (ECHO) program. An innovative team of college and high school math teachers was assembled to deliver ECHO online courses in a blended learning format. Any high school with a computer lab or classroom can offer these college-level math classes to their students. Currently, the program is offered in 13 Chattanooga area high schools. Students at these schools receive a head start on their college career. The success rate for students in the program is very high, both during high school and later in their college career.
ECHO Courses:
MATH 1130 College Algebra
MATH 1530 Statistics
MATH 1710 Precalculus I
MATH 1720 Precalculus II
MATH 1910 Calculus I
MATH 1920 Calculus II
Contact:
ECHO office - (423) 697-4427
Science Olympiad
The Science Olympiad is an international nonprofit organization devoted to improving the quality of science education, increasing student interest in science, and providing recognition for outstanding achievement in science education by both students and teachers. Teams of 15 students work on collaboration and problem solving skills throughout the year in preparation for each of the Science Olympiad events.
Division News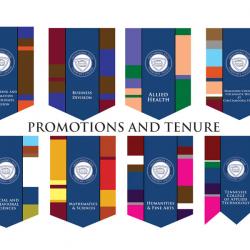 Faculty Promotions & Tenure Announced
The Academic Affairs Division at Chattanooga State Community College has announced the following faculty promotions and tenure recognition approved by the Tennessee Board of Regents:
Business: Instructor – Clomeisha Tumlin; Tenure – Philip Fortin.
...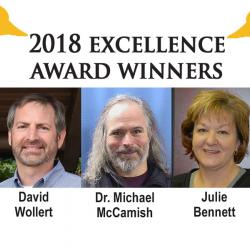 2018 Employee Excellence Awards Announced
Student success is the top priority of Chattanooga State Community College. The 2018 Excellence Award winners all embody the same characteristics to ensure success: teamwork, integrity, productivity, and professionalism. Nominated by Chattanooga State colleagues, the Employee Excellence Award...
2017-2018 Faculty Fellows Announced
The Chattanooga State Faculty Fellows program recognizes and supports innovative faculty who develop and implement academic projects that support scholarship and promote student success. Chattanooga State Faculty Fellowships are named for former faculty members and/or administrators who...
Contact - Roni Abraham | (423) 697-2626 | Office - OMN F6


​ChattState clubs and organizations use ChattSync to communicate with students and staff. It's an excellent tool for promoting student involvement, and managing events and websites.
Sign In or Create an Account to view Clubs and Organizations