Sherry Landrum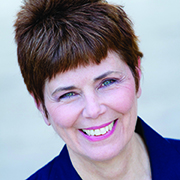 Sherry Landrum and Rex Knowles met in 1965 at Home Is the Hunter, an outdoor drama in Harrodsburg, Kentucky. It was their first professional acting job. Since that time, they have nurtured their relationship together as actors, directors, writers, teachers, partners, and parents. As a director, Sherry has won two "Best Director" awards from the Los Angeles Drama Critics and a "Best Director" award from the Tennessee Theatre Association.
She directed the world premieres of Del Shores' Cheatin' and Daddy's Dyin': Who's Got the Will? Sherry has written (with George S. Clinton) two musicals. That Other Woman's Child premiered at the Chattanooga State Repertory Theatre to rave reviews and was accepted into the New York Music Theatre Festival. Smoky Mountain Suite was produced for PBS and adapted for Gene Autry Radio Theatre. Sherry had a recurring role on General Hospital, has done numerous commercials and movies, and hosted the talk show Faithways for CBS. Sherry holds a Masters Degree in Theatre Arts from Antioch University. Sherry is a proud member of SAG, AFTRA, AEA, SDC, and the Dramatists Guild.
---
Rex Knowles
- Rex's productions have won dozens of Los Angeles Drama Critics' awards, including awards for best production and best ensemble cast. He has written for the game shows Jackpot, The New $25,000 Pyramid, Academic Bowl, and Double Talk and was Associate Producer for Bob Stewart Productions (ABC). Rex is the author of The Night Reginald Filbert Called It Quits (Grand Prize in the Festival of New Works at the Chattanooga Theatre Centre) and Rosemary Leaves (world premiere at the Chattanooga State Repertory Theatre). Rex has done numerous commercials and films and appeared in the TV classics M*A*S*H, Starsky and Hutch, and The Dukes of Hazzard. A graduate of Wesleyan University, he holds a Masters Degree in Theology and the Arts from Union Theological Seminary. Rex is a proud member of SAG, AFTRA, AEA, the Dramatists Guild. and Chattanooga Writers Guild. In addition to their Executive and Artistic Director roles, Rex teaches improvisation and Sherry teaches acting for first and second year students. Their classes were recommended in the book "Your Film Acting Career." Garry Shandling said of their classes, "Everything I ever said was conceived in Rex and Sherry's improv class." Former students have included Garry Shandling, Leslie Jordan (Emmy Award winning actor), Sonny Shroyer (Enos, Dukes of Hazzard), Barry Pearl (Grease and Broadway's Baby It's You), Dennis Palumbo (screenwriter My Favorite Year), and hundreds of improv enthusiasts. Rex and Sherry have led workshops for the American Film Institute, Screen Actors Guild Conservatory, Association for Theatre in Higher Education, Southeastern Theatre Conference, Wolftrap, Union and Auburn Theological Seminaries, the Lorian Society, and numerous colleges and universities. For seven years they collaborated with The Consulting Alliance presenting workshops to corporate clients. For ten years they served on the faculty of the New Actors Workshop in New York City, a professional actor training program founded by George Morrison, Mike Nichols, and Paul Sills.Their two daughters, Canedy and Jessie, are actors, writers, directors, and teachers. Rex and Sherry are very proud grandparents of Lexi!
---
Jennifer Arbogast Wilson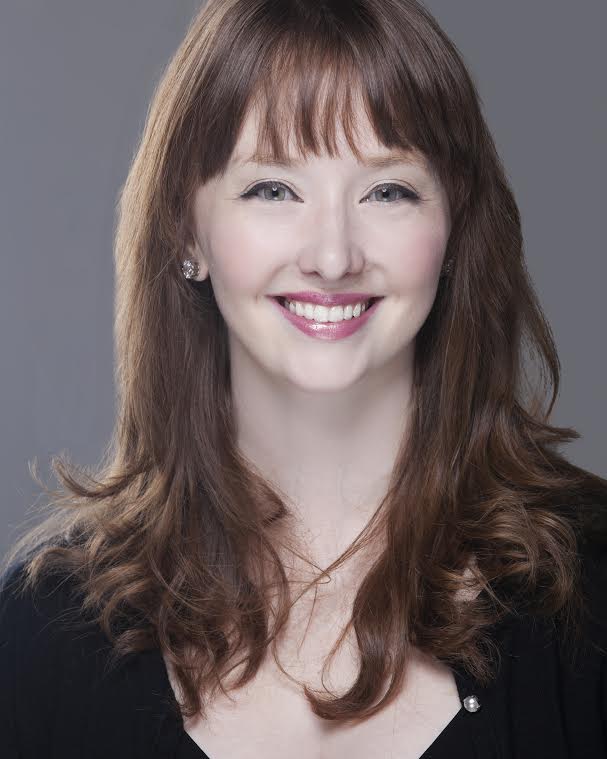 - Jennifer Arbogast Wilson is an Associate Professor in the Music Department and Professional Actor Training Program where she teaches Applied Voice and Voice & Speech. She holds a doctorate in Vocal Performance with a secondary emphasis in Speech-Language Pathology from Ball State University in Muncie, Indiana where she studied with internationally acclaimed soprano, Dr. Mei Zhong.  In addition to teaching, Jennifer is actively involved in musical theatre productions with ChattState as well as with local community theatres. Most recently, Jennifer appeared as Dawn Hanover in the Sherry Landrum and George S. Clinton's That Other Woman's Child with the Chattanooga State Repertory Theatre.  Also at ChattState, Jennifer appeared as Lily in The Secret Garden and as Rona Lisa Peretti in The 25th Annual Putnam County Spelling Bee. Other favorite local roles include The Lady of the Lake in Spamalot (Chattanooga Theatre Centre),  Anna Leonowens in The King and I (Signal Mountain Playhouse), and Lucy Harris in Jekyll and Hyde (Ensemble Theatre of Chattanooga). As a Music Director/Director, Jennifer has most recently worked on Willy Wonka, Fiddler on the Roof, Once on This Island, and Peter Pan.  Jennifer has performed in master classes with renowned artists such as Ben Vereen and Angela Brown, is an active member in the National Association of Teachers of Singing, and regularly presents voice workshops at the annual conventions for the Southeastern Theatre Conference.
---
Jeff Parker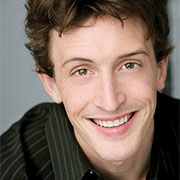 - Jeff Parker's classes focus on breath awareness, vocal support, flexible vocal expression, text interpretation, "Stage Speech", and the acquisition of dialects. In addition to Voice and Speech, Jeff teaches Intro to Theatre, Beginning Acting, and Musical Theatre. A former resident of California and New York City, Jeff is an Associate Teacher of Fitzmaurice Voicework. He holds an MFA in Acting from the University of California (Irvine) and a BA in Theatre from UCLA. Credits include Beauty at the La Jolla Playhouse, Falsettos, Sunday in the Park With George, The 25th Annual Putnam County Spelling Bee, La Celestina, Pericles, The Seagull, The Nutcracker Christmas Carol, Nine, The Drowsy Chaperone, Luck of the Draw, and The Lion, The Witch, and The Wardrobe (national tour). He is a proud member of Actor's Equity Association.
---
Lindsay Fussell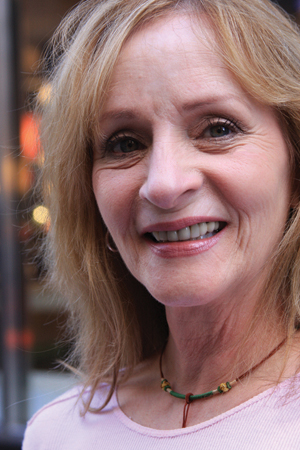 - Lindsay Fussell (Resident Choreographer) has played leading roles in The Graduate, Chicago, Cabaret, Gypsy, and The Best Little Whorehouse Texas. She has choreographed numerous musicals for the Chattanooga State Repertory Theatre, Chattanooga Theatre Centre, and Center for Creative Arts, among others. She performed in the world premiere of That Other Woman's Child for the Chattanooga State Repertory Theatre and the New York premiere at the New York Musical Theatre Festival. She worked as East Coast casting director/choreographer for the film, Straight Into Darkness, which won best production design at the Milan International Film Festival. Lindsay is proud to be an original member of Chattanoodle, directed by Rex Knowles and Sherry Landrum.
---
Holli Hutson
- Holli Hutson is the founder/director of The Mary Holliday Dance Ensemble, a modern dance ensemble that collaborates with organizations including the Hunter Museum, River City Company, Tennessee Aquarium and the Chattanooga National Water Dance Project. Choreography credits include the Chattanooga Theatre Centre Summer Academy, Covenant College, UTC Opera Workshop, ReCreate Arts Café and Family Theater Workshop. Holli is an alum of the Professional Actor Training Program and performed in That Other Woman's Child this past spring at Chattanooga State. Holli is the recipient of the Lin Wright Professional Teaching Grant from the American Alliance for Theater and Education. She is participating in the Holmberg Arts Leadership Institute with ArtsBuild and has attended Kennedy Center Workshops. She holds a MA in Theater Education and is certified in K-12 Dance and Theater.
---
Ann Law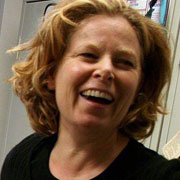 - Ann Law is a professional dancer, choreographer, dance educator and arts activist. She is the artistic director of CoPAC (Contemporary Performing Arts of Chattanooga) at Barking Legs Theater (www.barkinglegs.org) and has her MA in Dance Education through the University of North Carolina at Greensboro. Currently, she is continuing to develo––p the dance program at Chattanooga State. The focus of this program is to transform students into critical thinkers capable of social change and connecting students through dance. Recently, she collaborated with Garry Posey, creating the movement score for Romeo and Juliet, directed by Posey for the Ensemble Theatre of Chattanooga.
---
Sue Christensen
- (Scenic Designer) has designed scenery and lighting across the country for over 40 years. Her work has been seen in regional, community, university, private and public school theatres. She has designed for plays, musicals, operas, and ballets, in a variety of performance spaces. She has taught at Ft Hays State Univ., Loyola Univ of Chicago, Northern Illinois Univ., Kent State Univ., and Mt Holyoke College. She is a member of Local 140 of IASTE. Sue teaches Stagecraft.
---
R.E. Hobgood
- R.E. Hobgood is manager of the Humanities Theatre at Chattanooga State. He has been technical director of the Tivoli Theatre and Chattanooga Theatre Centre, assisted with the design of performance spaces at Chattanooga Center for Creative Arts, and is a lighting designer and actor. Bob is a member of Local 140, International Alliance of Theatrical Stage Employees (IATSE). He earned his BA in Theatre and Speech at UTC. Roles include The Older Man in West Running Brook, Mr. Praed in Mrs. Warren's Profession, Double Bob in That Other Woman's Child, Scrooge in The Nutcracker Christmas Carol, Doc in Come Back Little Sheba, Wardell in Sordid Lives and Kyle in Oblivion Postponed.
---
Brenda Schwab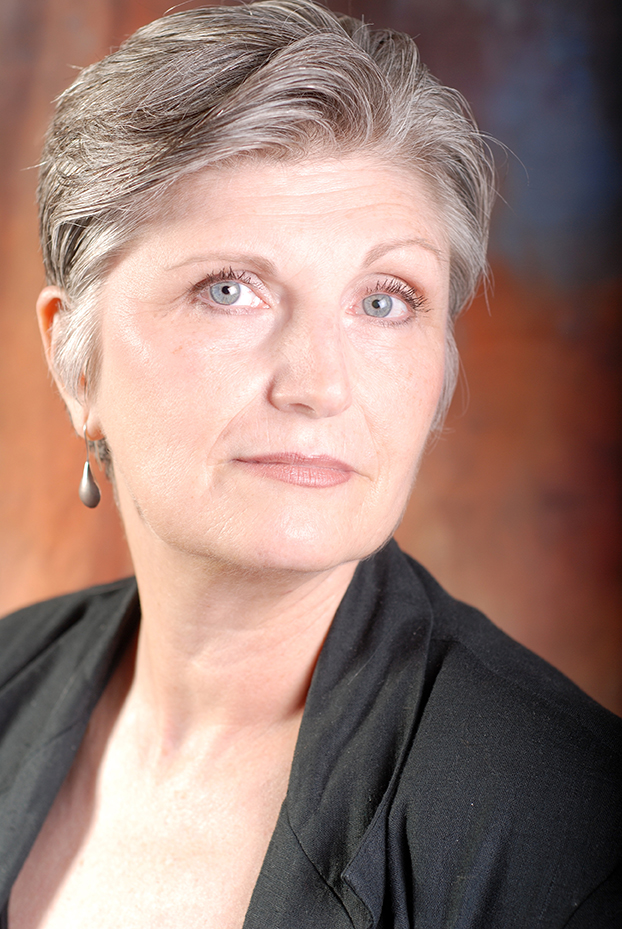 - (Resident Costume Designer) costumed That Other Woman's Child for the world premiere and for the New York Musical Theatre Festival.She served as resident designer for the Cumberland County Playhouse (Crossville, TN) where she also appeared in The King and I (Anna), The Music Man (Marion), My Fair Lady (Eliza) and The Glass Menagerie (Laura). She was co-founder/director of development for The New Harmony Theatre in Indiana and director of the drama program at the New Harmony School. She has directed productions for TVT (Spring City), ETC and Oak St. Playhouse (Chattanooga). Brenda works with the first year production class and teaches Costume Design I & II.