The Chattanooga State Community College Humanities Department offers a comprehensive multi-disciplinary program designed to meet your educational needs, whether you are earning an Associate's degree, pursuing additional knowledge in a specific humanities discipline, or seeking to meet general education requirements. The Humanities Department is comprised of a highly qualified and divers group of full-time and part-time faculty who work innovatively in support of our mission statement, our course offerings, our learning development resources, and our curricular expansion opportunities.
Department of Fine Arts
The Chattanooga State Fine Arts Department offers comprehensive programs in visual art, music, and theatre designed to meet your educational needs, whether you are earning a degree, pursuing a career, seeking individual instruction in a specific visual medium, instrument, or theatrical technique, or fulfilling general education requirements. All fine arts classes are supported by highly qualified and diverse full-time and part-time faculty.
Division News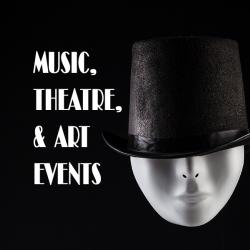 Fine Arts Department Announces April-May Schedule
The UTC Symphony Orchestra, under the direction of Sandy Morris, will present its Spring Concert at 7:30 p.m. on April 2 featuring the Neruda Concerto in Eb Majorwith Dr. Erika Schafer as the trumpet soloist. Also on the program are the Overture toLa Gazza Ladra (The Thieving Magpie)by Rossini...
read more about Fine Arts Department Announces April-May Schedule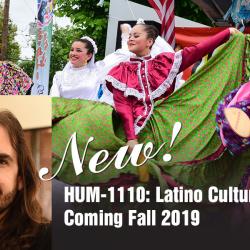 New Latino Cultures GenEd Course Approved
Chattanooga State Community College recently received approval from the TBR College System of Tennessee to offer a new Spanish course, HUM-1110 Latino Cultures in the U.S., as a general education course beginning with the fall 2019 semester. The class will qualify to fulfill the humanities and/...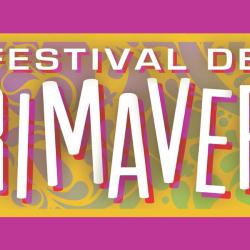 Festival de Primavera Debuts March 28
The newly formed Latino American Student Organization (LASO), will debut its Festival de Primavera, a Latino-themed all-day event scheduled to take place Thursday, March 28 on the main campus of Chattanooga State Community College. All events except the film screening are open to the public....
Contact - Division Office | (423) 697-4440 | Office - HUM 102


​ChattState clubs and organizations use ChattSync to communicate with students and staff. It's an excellent tool for promoting student involvement, and managing events and websites.
Sign In or Create an Account to view Clubs and Organizations