Google IT Automation with Python Class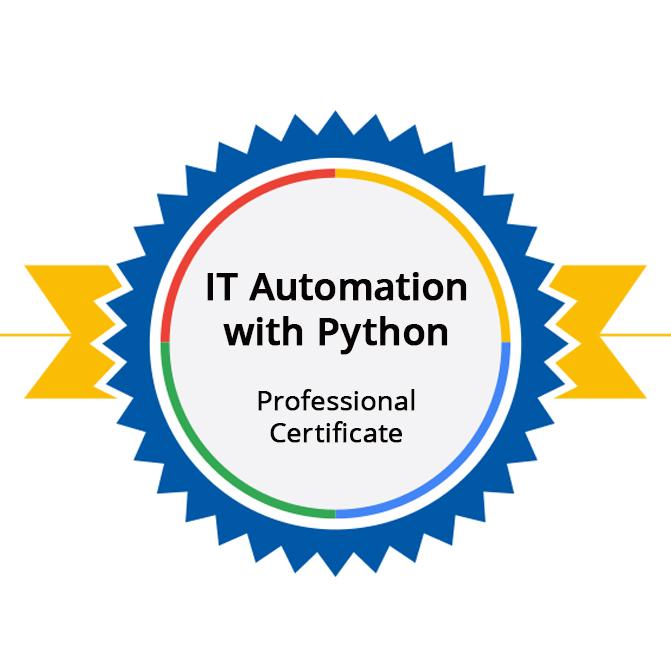 Monday, February 27, 2023
Last Day to Register: Feb 27th, 2023
Class Begins: Feb 27th, 2023
This is a 9-week hybrid course. Students will be expected to put in 2 hours per day virtually, plus 2-hours weekly in-person with the instructor.
The class is targeted at current entry level IT professionals, mid-level IT engineers looking to upskill from older technologies, or people with advanced computer knowledge they'd like to formalize and pursue an IT career with. Participants should plan to spend no less than 2 hours per day every day on completing the curriculum. Successful applicants should demonstrate advanced computer literacy, preferably with some existing IT experience, classes, or personal projects. No previous programming experience should be required but would be a distinct advantage. Someone coming into this program with zero programming experience should expect to spend more time on the content of week 1. Students will need a Windows, Mac, or Linux computer of their own with administrator access to install Git and Python - this course would not be compatible with Chromebooks. 
Developing skills in automation and DevOps principles can benefit even seasoned IT professionals
This program will prepare participants for roles such as junior systems administrator, junior IT analyst, or senior support technician.
During this class, you will learn the foundations of Python Programming, Debugging, Git and GitHub, Linux, and how to apply these skills in Cloud and IT Automation. 
The Instructor is Jake Brown. Jake is a Chattanooga-native, technology consultant, and telecommunications specialist who's background includes The Chattanooga Public Library, EPB Fiber Optics, and most recently the National Information Solutions Cooperative where Jake works to create cutting edge software for rural utility and broadband cooperatives across the country.
---
Upcoming courses that will be adding in summer of 2023:
Google Project Management
Google Data Analytics
For further information on these programs, please email ewd@chattanoogastate.edu or call the main line at (423) 697-3100 for registration information.