Adult Student Recognition Week
Monday, November 09, 2020
Adult Student Recognition Week is scheduled for Monday, November 9th through Saturday, November 14th. The purpose of this event is to recognize our current and prospective adult students by providing information regarding programs and services offered at ChattState. Please refer to the TN Reconnect page for more info about ChattState's Adult Services, and please refer to the attached flyer for daily activities/events.
MONDAY MAJORS (11/9, 6-7:30pm) - Explore various programs of study.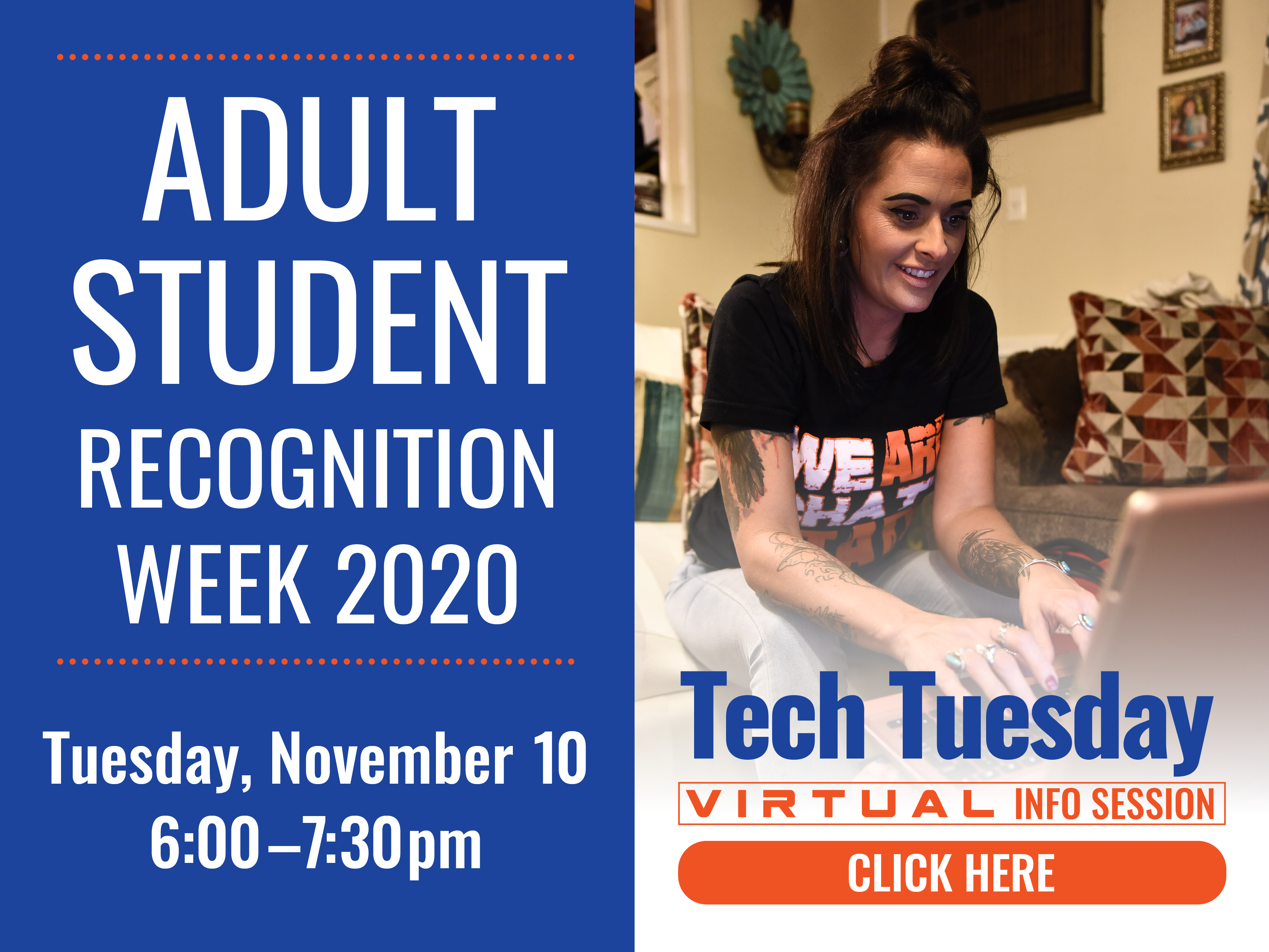 TECH TUESDAY (11/10, 6-7:30pm) - Technology support, online/virtual learning, eLearn, and more.
WIRED WEDNESDAY (11/11, 6-7:30pm) - Student/academic support services (tutoring, counseling, and more)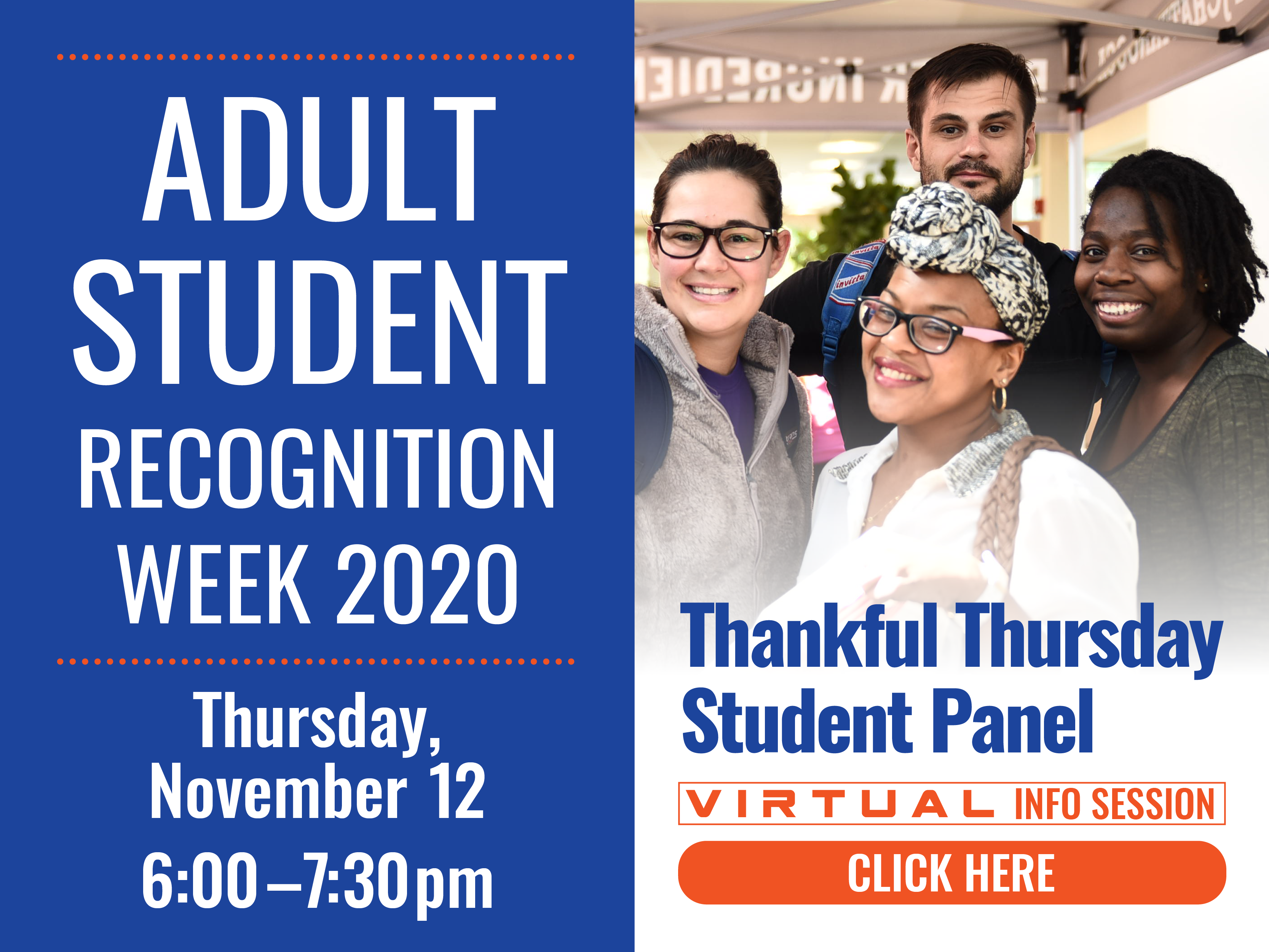 THANKFUL THURSDAY (11/12, 6-7:30pm) - We are very thankful for our students, faculty, and staff! A diverse panel of students will talk about life as an adult student and the things they like most about ChattState.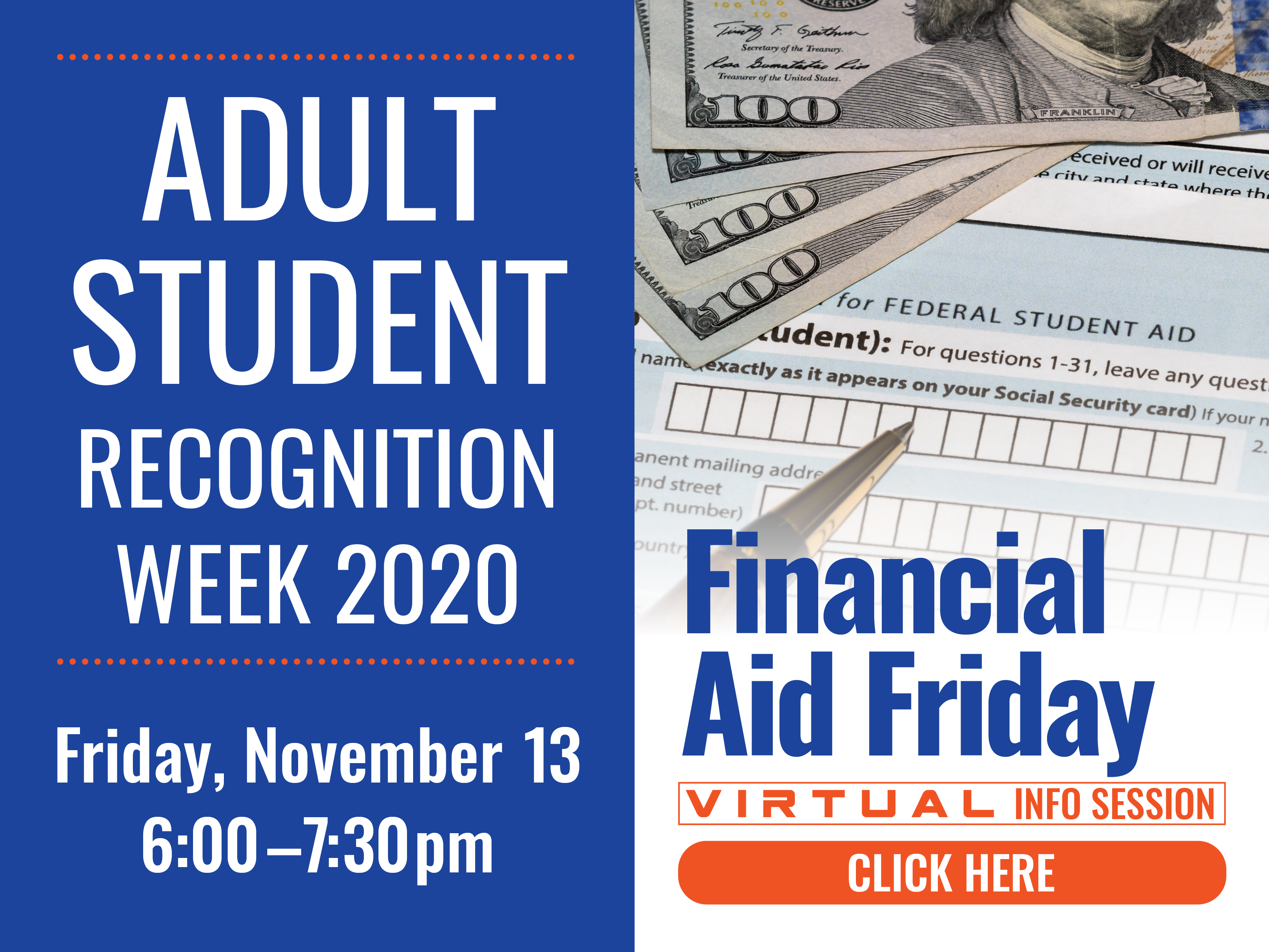 FINANCIAL AID FRIDAY (11/13)
- FAFSA Assistance 10am–4pm in the Tiger Express Lab (S-260) at ChattState
- Virtual Financial Aid Info Session 6-7:30pm
STUDENT INVOLVEMENT SATURDAY (11/14, 11am-12:30pm) - Explore clubs and organizations at ChattState.