When and how do I register for classes?
Answer:
On the day of New Student Orientation students will be advised and then register for their classes.
It's important that you understand that you will be limited to a part‐time schedule if you have not satisfied all immunization requirements. We encourage you to satisfy those requirements so that you are able to maximize your New Student Orientation experience.  Please see your Admissions Status Check to make sure that you are ready for a full‐time schedule.
Why can't I register for my classes?
Answer:
There is an Advising hold on all first time and transfer students. The hold will be lifted when you attend New Student Orientation.
When will I be able to sign up for Orientation?
Answer:
Once all of your Admissions requirements are complete you will be invited to New Student Orientation.
How will I know that it's time to sign up for New Student Orientation?
Answer:
Once you have completed the enrollment process and you are ready to register for classes a postcard will be mailed to you.  The postcard will have step‐by‐step instructions for RSVP'ing for New Student Orientation. Below is an example of the postcard you will be receiving.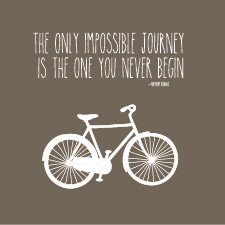 In addition, students will receive an email to their personal account notifying them that it is time to RSVP for the event.
Below is a screen shot of what students will see once you log into your TigerWeb account. The nametag will be in the center portal of your student account. The RSVP process is very simple and will allow students to choose the event that best fits your schedules.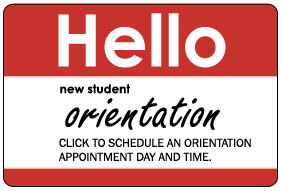 When is New Student Orientation this year?
Answer:
The dates have been set for:
May 17
June 2
June 14
June 28
July 12
July 28
August 9
August 11
Two dates will open at a time so that students are encouraged to attend sooner rather than later. Because we anticipate increased enrollment for the semester, it is imperative that you take advantage of the first opportunity you can for New Student Orientation. As each session fills the next one will be added to the RSVP system.
Sessions will be closed one week prior to the date. This allows us to be prepared for the student's arrival.
Is Orientation mandatory?
Answer:
Yes. Orientation is required for all first time and transfer college students in order to register for classes.  ChSCC believes that all students who attend a New Student Orientation are more apt to do well in and outside of the classroom. We want you to feel welcome and prepared to begin your college career.
Why can't I attend Orientation without RSVPing?
Answer:
We work to accommodate the maximum number of attendees for each event. Because space and seating is limited we have to insist that students RSVP so that we are prepared for their attendance.
Students will be registering for classes and we want to ensure that each of you get the individual attention needed during that process. To that end, faculty need time to evaluate your student records (transcripts, test scores, etc.) and to develop educational plans that fit your needs.
What do I need to bring to Orientation?
Answer:
We encourage you to come ready to take full advantage of the day. The best way to do that is to come prepared to ask questions.
Beyond that, we encourage you to dress comfortably, wear comfortable shoes for walking, any personal items such as medication and bring an umbrella if the weather is questionable. Rain or shine students will be moving from building to building throughout the day.
What is the schedule for Orientation?
Answer:
Orientation is a 6‐hour event which will include:
– Workshops about success in the classroom, resources for support outside the classroom and Financial Aid literacy.
– Advising based on student majors
– Lunch with faculty and staff
– Registration
– Tours at the end of the day for those interested.  The tour would add approximately 1.5 hours to the day's schedule.
Timeline Agenda Item Location
Day schedule example:
8:00 - 9:00 Check-in
9:00 - 11:00 Student Success Workshops
11:00 - 11:30 Lunch
11:30 - 3:00 Advising and Registration By Division
Night schedule example:
1:00 - 2:00 Check-in
2:00 - 4:00 Student Success Workshops
4:00 - 4:30 Dinner
4:30 - 8:00 Advising and Registration By Division
Please plan to attend the full orientation. You may leave after you have registered for classes.
To reschedule:  Go back to the RSVP link drop your reservation and then RSVP for another date and time that is more conducive to your schedule.
Is it ok for parents to attend?
Answer:
Yes.  Please encourage parents/guardians to attend; however, children, siblings, and significant others are discouraged from attending.
There is a $10 fee for each parent. When you RSVP for orientation you will be prompted to enter your parent's name and contact information.
What if I miss or am unable to attend my scheduled Orientation session?
Answer:
You can drop a reservation and sign‐up for another Orientation date.
To reschedule:
– Students should return to the RSVP link in TigerWeb.  From there they can drop their reservation and then RSVP for another date and time that is more conducive to their schedule.
How much does Orientation Cost?
Answer:
New Student Orientation is funded with student fees which are included with other tuition charges. Students attend the event at no additional cost.
There is a $10 fee for each parent/guardian that is attending with a student.
Will lunch be provided while on campus?
Answer:
Yes, a meal will be provide to students and parents.
I'm taking all online courses. How do I complete the New Student Orientation requirement?
Answer:
If you live in the area and are able to get to campus, we ask that you attend one of the on-ground sessions.  The information that we cover will be relevant to all students regardless of the instruction method.
Please contact orientation@chattanoogastate.edu if you are unable to attend an on-ground orientation.