Tennessee Technological University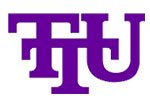 The Center for Education and Human Services, Chattanooga State's East Campus, presents students with the opportunity to earn both the Associate of Science in Teaching (AST) degree with a K-6 emphasis and the baccalaureate degree in elementary education at its campus. This 2+2 partnership at the Center offers all the coursework for the AST degree through Chattanooga State and for the baccalaureate degree through Tennessee Technological University (TTU). Therefore, students who are interested in pursuing all four years of their elementary education degree are able to do so at the one Chattanooga State East campus location.
More Information
For more information about the AST degree and the 2+2 program, please contact our Director of Education, Christine Couch, at (423) 697-2647 or christine.couch@chattanoogastate.edu. For information about the baccalaureate degree and licensure for elementary education please contact Mary Ann Decker at (423) 697-3270 or the TTU College of Education at (931) 372-3170.